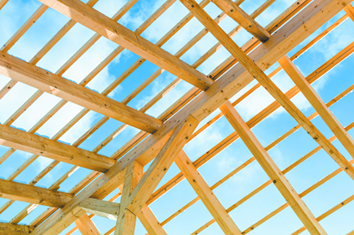 Applications for home construction permits soared 34% in the Indianapolis area in February, marking the seventh monthly increase in the past eight months on a year-over-year basis.
The flurry of new applications came before the first cases of COVID-19 hit Indiana.
Builders filed 622 permits in the nine-county area last month, compared with 465 permits in February 2019, according to the Builders Association of Greater Indianapolis. February's big increase followed a solid 18% increase in filings in January.
Permit filings are up 26% so far this year over the first two months of 2019.
County numbers
Marion County permit filings soared 48% in February, from 86 to 127.
Hamilton County saw filings rise 40% during the month, to 193.
Hendricks County's numbers were up 29%, to 106.
Johnson County saw a 4% increase last month, to 55.
Hancock County saw permits rise 27%, to 42.
Filings rose 23% in Boone County last month, to 53.
Filings jumped from nine to 23 in Morgan County.
Madison County filings increased from nine to 20.
Filings dropped from 12 to three in Shelby County.
Please enable JavaScript to view this content.