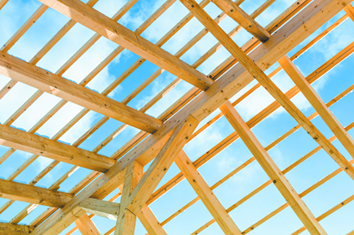 Applications for home construction permits jumped 18% in the Indianapolis area in January, marking the sixth monthly increase in the past seven months on a year-over-year basis.
Builders filed 534 permits in the nine-county area last month, compared with 452 permits in January 2019, according to the Builders Association of Greater Indianapolis. January's big increase followed a solid 14% increase in filings in December.
Permit filings were down considerably in January 2019 due in part to brutally cold weather.
"Recalling last January's inclement weather, an increase in this month's permit numbers is not unexpected," says Steve Lains, CEO of BAGI, in written comments. "However, an 18% jump is much more indicative of a demand-driven increase. We look forward to evaluating the permit reports in the coming months in order to better gauge the strength of our market's demand in 2020."
County numbers
Marion County permit filings fell 12% in January, from 98 to 86.
Hamilton County saw filings rise 12% during the month, to 183.
Hendricks County's numbers were up 126%, to 77.
Johnson County saw a 10% increase last month, to 66.
Hancock County saw permits rise 27%, to 47.
Filings rose 81% in Boone County last month, to 38.
Filings slipped from 20 to 19 in Morgan County.
Madison County filings dipped from 14 to 11.
Filings ticked up from five to seven in Shelby County.
National trends
U.S. sales of new homes jumped 7.9% in January to the fastest pace in more than 12 years.
The Commerce Department said Wednesday that new homes sold at a seasonally adjusted annual rate of 764,000 last month. That's the highest sales rate since July 2007, shortly before the U.S. economy slumped into the Great Recession.
Half of January's sales gains came from people buying homes that have yet to be constructed, possible evidence that low mortgage rates may be driving their decisions to purchase. Borrowing costs for home loans have tumbled since 2018.
But a shortage of properties on the market means that prices are also rising quickly. The median price of a new home surged 14% from a year ago, to $348,200.
Please enable JavaScript to view this content.