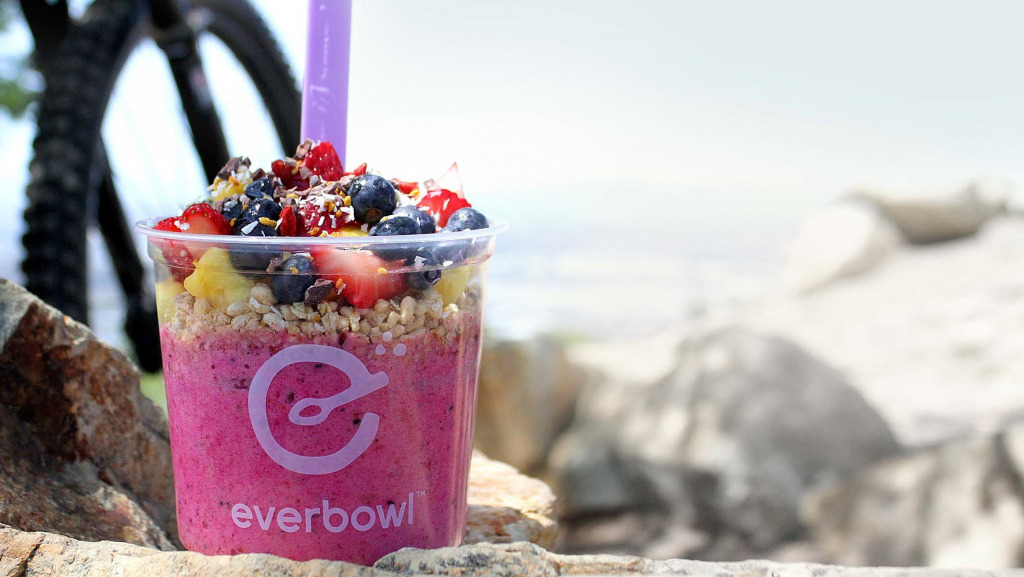 Everbowl, a quick-service restaurant chain offering customizable superfood bowls, is scheduled to make its Indiana debut with a location opening in Noblesville on New Year's Eve.
Franchisees Alex Yeater, of Cicero, and Mitch Conway, of Carmel, are planning to open the 1,173-square-foot Everbowl at 14165 Cabela Parkway in Noblesville on Dec. 31.
The store is scheduled to open near Hamilton Town Center in a retail center called the Patio at Saxony MarketPlace, which is expected to include a Condado restaurant and Handel's Homemade Ice Cream & Yogurt parlor.
San Diego-based Everbowl was launched with a single store in 2016 and began aggressively growing through franchising starting in 2019. Now, there are more than 45 locations nationwide and 130 more slated to open within the next three years. Yeater said he and Conway worked together as Verizon franchisees for nearly a decade and were looking to diversify their business portfolio when the concept presented itself.
"I was on a mission trip with my church in Los Angeles. I had my first acai bowl and I fell in love with it," Yeater said.
After listening to Everbowl Founder Jeff Fenster on a podcast, Yeater and Conway met with the company's leadership team and planned the restaurant's entry in the local market.
Everbowl's menu focuses on build-your-own craft superfood bowls and smoothies featuring acai, acerola, pitaya and graviola bases with toppings like granola, oatmeal, fresh fruit, coca nibs, cinnamon, bee pollen, honey, agave and more.
Kate Morgan, Everbowl's marketing director, said the idea is to bring food back to the basics. She said the restaurant wants to provide flavorful, filling meals that aren't overly processed.
Yeater said bowls start at about $8 and an average meal might cost about $12.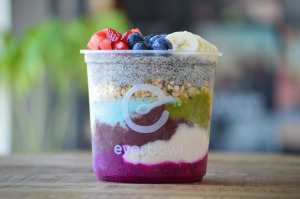 Though they've signed on for just the one Noblesville location, Yeater and Conway will serve as Everbowl's area representatives to support franchisees in Tennessee and Virginia Beach.
According to the company's website, the cost to open an Everbowl location includes a $20,000 franchise fee and buildout costs ranging from $60,000 to $100,000, depending on the site's size and location.
Retired NFL quarterback Drew Brees has also signed on as an investor and franchisee with the ability to open additional locations throughout Indiana, but just when, where or how many will open isn't clear.
"For Indiana, we want to be opening many locations—but the only one we have locked in is the upcoming location in Noblesville," Morgan said. "We want to be that option on every corner that is better for you and encourages you to live a better lifestyle."
Yeater said the concept lends itself to carryout, but there will be a small dining room with seating for about 10. The restaurant itself is expected to employ 12 to 15 people.
"We are in kind of this rapid growth segment of the company right now. It has been fantastic; we've been so excited," Morgan said.
Please enable JavaScript to view this content.