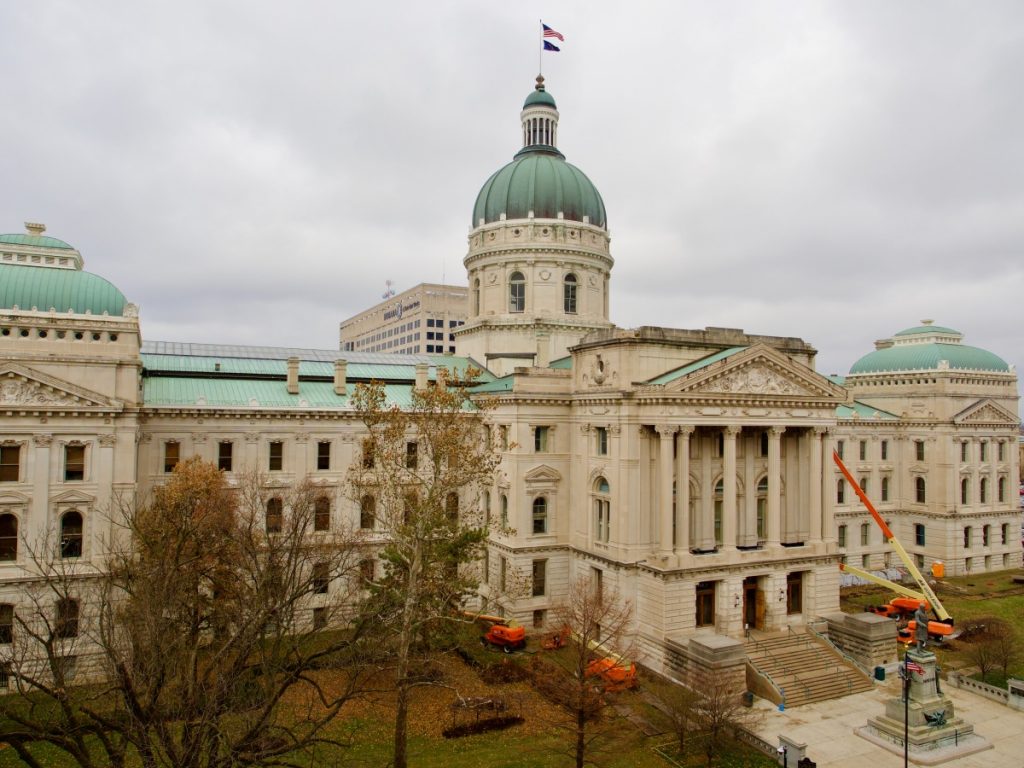 Indiana taxpayers were out close to a quarter-million dollars for a special legislative session that saw the passage of a near-total ban all abortions in the state, as well as a deal providing wraparound social services and inflation relief.
House and Senate officials provided the Indiana Capital Chronicle with data on the cost of a special session, which largely involves a per diem for legislators, as well as travel expenses.
For the two-week session that lasted from July 25 to Aug. 5, per diem costs came to $208,858, plus another $31,293 to compensate lawmakers for travel to and from the Statehouse. That brought the total cost of the special session to $240,151.
Special session cost breakdown
Legislative staff previously expected the special session to cost around $280,000, which accounted for an estimated $246,000 in per diem costs, plus two weeks of travel at about $35,000.
A special session costs taxpayers $17,640 each day in per diem expenses, including weekends, for the 150 legislators, plus $17,821 per week in travel expenses.
Lawmakers receive about $183 in per diem costs for each day the legislature is in session to cover meals and lodging, although they are not required to use the money for those purposes. Legislators also receive 57 cents for each mile driven, in line with the federal rate for mileage reimbursement.
Senate Spokeswoman Molly Fishell pointed out the regular session ended five days early in March—saving Hoosier taxpayers money. She declined to comment further on the special session expenses.
A spokesperson for the House also did not reply to a request for comment.
Holcomb initially called for legislators to convene for a special session to consider a taxpayer refund on July 6. Republican leaders delayed work until July 25, however, allowing the GOP-dominated Legislature time to craft abortion-restricting legislation following the U.S. Supreme Court decision in June to overturn Roe v Wade.
The special legislative session prompted long days and heated debate in both chambers of the General Assembly.
One bill adopted by lawmakers outlaws all abortions except in the case of a fatal fetal anomaly and cases of serious health risk to the mother — up to 20 weeks post-fertilization. Rape survivors can get an abortion up to 10 weeks post-fertilization.
Indiana is the first state in the nation to approve such legislation since the U.S. Supreme Court overturned Roe v. Wade in late June. The ban takes effect on Sept. 15.
A second approved measure uses over $1 billion in reserve accounts to send $200 checks to millions of eligible Hoosiers. It also repeals the diaper tax, increases the adoption tax credit and allocates about $74 million in supports needed due to an expected abortion ban.
GOP defends decision to convene
Critics argued the extended special session was unnecessary, saying that changes to Indiana's abortion law could wait until the General Assembly convenes again next year.
"We don't have to spend taxpayer dollars to come here and talk about abortion," Senate Minority Leader Greg Taylor said in July. "We have a legislative session coming up in January, and we can take care of it then."
Senate President Pro Tem Rodric Bray and other members of the Republican caucus maintained that the bills passed during the special session were "representative" of what a majority of Hoosiers want post-Roe.
That's despite a highly-guarded poll conducted by the House and Senate GOP campaign committees that indicates Hoosiers don't want a near-virtual ban on abortion.
"I couldn't be more excited about what we've been able to do for women and children here," Bray said following the conclusion of the special session. "We're protecting life. This is very important."
The General Assembly last convened in a one-day special session in May 2018. That was after a chaotic finish to the 2018 legislative session left several of the governor's priority issues without votes before the clock ran out on the regular session.
The one-day special session—which lasted only a few hours–cost taxpayers more than $30,000.
The Indiana Capital Chronicle is an independent, not-for-profit news organization that covers state government, policy and elections.
Please enable JavaScript to view this content.