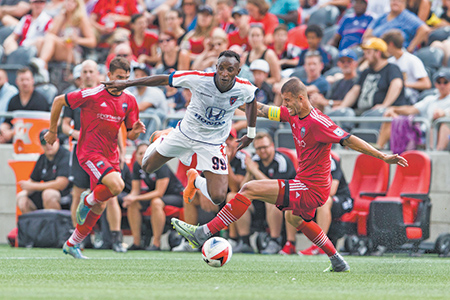 The Indy Eleven will be sidelined for at least 30 days because of the COVID-19 outbreak, its league announced Wednesday.
The United Soccer League said it was "temporarily suspending" the USL Championship season, following the lead of the National Basketball Association, the National Hockey League and Major League Soccer.
The USL did not specify a restart date, but said it won't play for a minimum of 30 days.
"It was very clear from our owners that the health and safety of players, fans and staff was their top priority," USL CEO Alec Papadakis said in the statement.
The Indy Eleven began their USL season March 7 with a 4-2 win at Memphis. They were scheduled to play two more road games before playing their home opener April 4 against Louisville City FC.
If the season is stalled for only 30 days, the Eleven will miss five games overall but only one home game. The team plays home games at Lucas Oil Stadium.
Please enable JavaScript to view this content.