Inside The Pavilion at Pan Am—just blocks from Lucas Oil Stadium, Victory Field and Gainbridge Fieldhouse—a new pro-sports season is underway, one that is growing rapidly in popularity and economic impact, even though most people have probably never seen it.
The NBA 2K League—in which teams, mostly associated with NBA franchises, compete playing the NBA 2K video game—has kicked off its summer-long stint in Indianapolis, with a goal of drawing fans to its studio inside the pavilion to engage with players and take in the league's biggest tournaments.
The season, which runs through Aug. 27 and consists of several individual tournaments, is the most prominent esports competition ever held in Indianapolis. The city has hosted small esports combines in the past. Organizers say this event could serve as a springboard for the city to go after other major esports events.
NBA 2K teams compete with unique characters, meaning those characters are not based on real NBA players. Typically, five esports gamers compete on each team. This week, the league is sponsoring the Coinbase 3v3 SLAM, in which teams of three gamers compete.
For the first time, the event is allowing amateur gamers to compete, both in remote and in-person matches in Indianapolis.
NBA 2K League President Brendan Donohue spoke to IBJ about what fans can expect this summer, why Indianapolis was picked to host the season, and what the city can do to lure more esports events.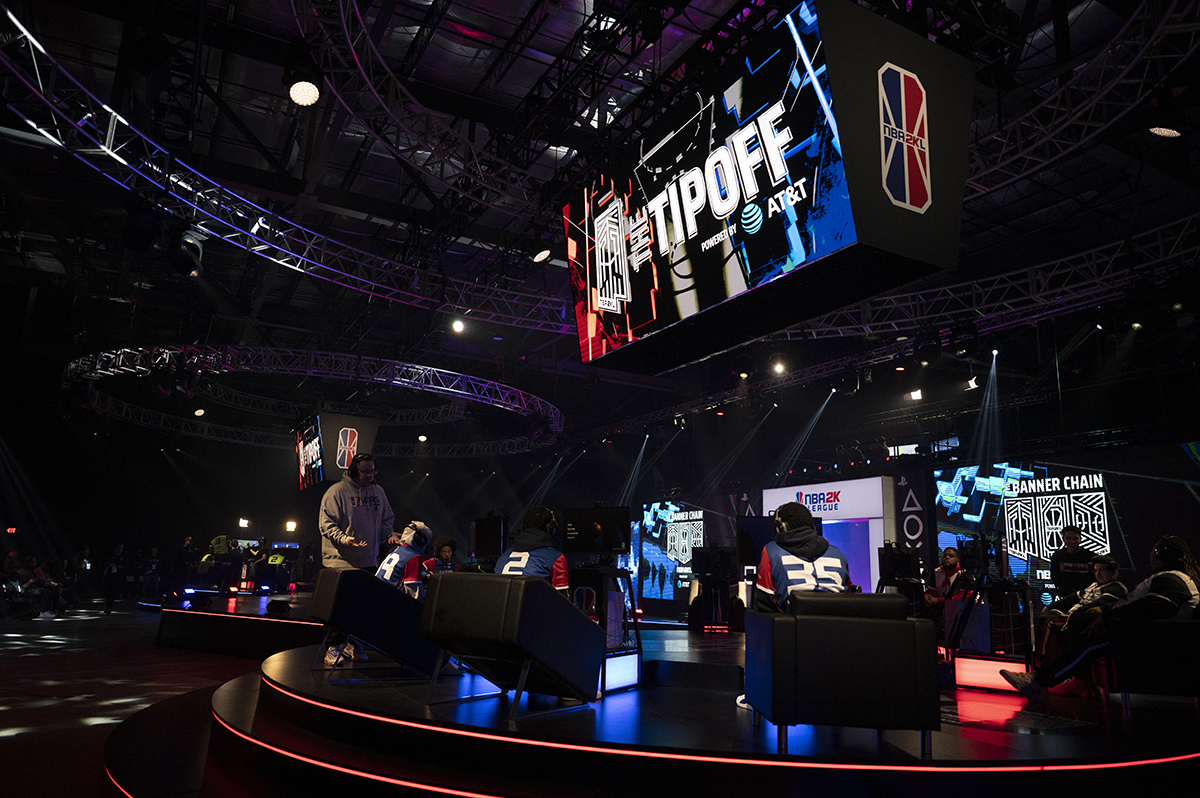 The 2K League announced back in February that it was going to hold the 2022 season—its fifth overall—in Indianapolis. Could you tell me a little bit about that decision, including how that process worked?
So, we essentially sent out an RFP to cities across the country. [Indianapolis is] pretty lucky to have Ryan Vaughn and the Indiana Sports Corp. representing you because Indy quickly separated itself, along with a few other cities, as a top contender because of the way you host big events and have a vested interest in esports. There's really a desire to bring innovation to the city. And, frankly, Indianapolis is obviously one of the centers of the basketball universe, so that really attracted us in determining this was the best site for us.
What was it like to design the studio space at The Pavilion at Pan Am, which of course will go away after this season to make way for an expansion of the Indiana Convention Center and a new hotel?
With a lot of professionals, we were able to design our space really in the manner we wanted. We wanted two stages and we got that—in our opinion, it's one of the best in esports. And frankly, the fact that we were able to do it right in the center of downtown was perfect for us. One of the things that excited us about it was the walkable nature of the city.
We're hopeful thousands of people get exposed to the 2K League in person over the next few months. It's perfectly situated for anyone to come by, whether it is young people looking for a night out, or it's a school trip or a summer [trip]. I think there's so many possibilities for people to come in and see the NBA 2K League live.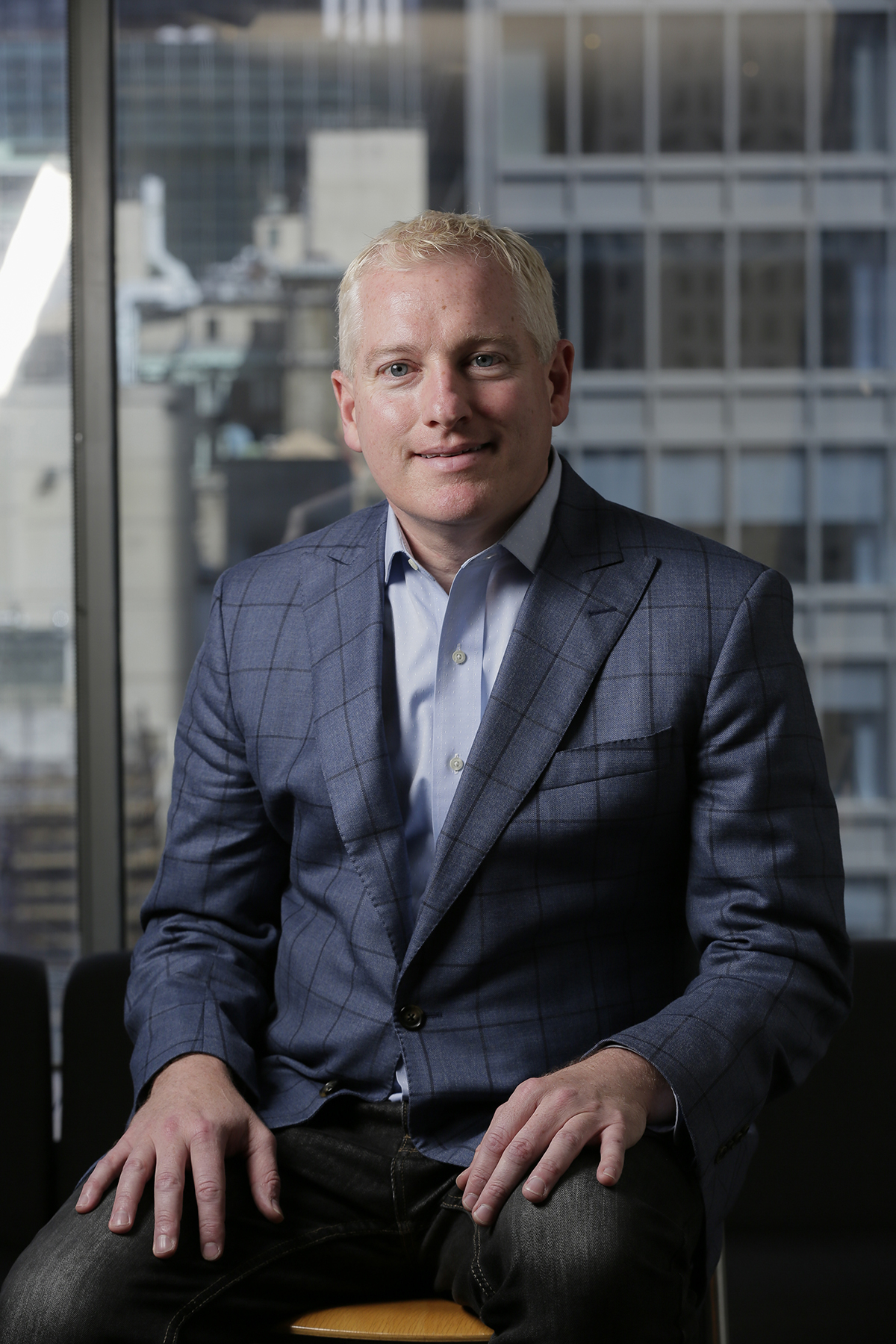 Let's set the table a bit and talk about the league itself. What is the state of the league right now, in terms of how many teams are involved and the programming you offer?
I would say our NBA owners in general are just very bullish on esports right now. As far as the league itself, we're certainly growing. We started with 17 teams, and we're at 24 this year. The business itself keeps growing, and we expect it to continue.
The exciting thing for this year is, we're looking to tap into a totally new audience. While our players play five-on-five against nine other human beings, we're bringing the three-on-three audience into the league for the first time ever—and that's a massive segment of the 2K community.
We're holding a competition that begins with a wide-open amateur qualifier where anybody can compete and—if they're good enough—they can advance through the qualifier process and get to the stage here in Indianapolis. They play the qualifiers and early rounds remotely, but [if] they advance to the final 16 teams, they'll be playing here in Indianapolis in person.
How would you assess the popularity of NBA 2K compared to other top esports properties like Valorant, Overwatch, Fortnite and Call of Duty?
As far as traditional sports leagues go, we've made the biggest investment in esports by having a stand-alone league—that's really different than anything else in traditional sports. So that's where we are separating ourselves.
As far as those other games—frankly, we're very aware of them, and we root for them. Whether it's Overwatch League or Call of Duty League, or so on—when those leagues are doing well, it's a good thing for us.
When you look at the schedule, there's nine weekends of action here in Indianapolis. If someone were to ask why they should be spending their time going to these competitions, what would be your elevator pitch?
To speak to the experience, it's simply electric in terms of the show and the setting. And everyone loves good competition, so coming and seeing the best in the world at what they do compete 10 feet away from their opponents, talking to each other and talking trash—that's exciting.
We intentionally made it an intimate setting for 250 people here in the city, and it's the price of a movie ticket. You also don't have to play the game to understand the world of 2K. We constantly have people come in, and they've told us they feel like they're at a real basketball game because of the excitement and atmosphere. So, that's the experience you're going to have, and we're excited to show it off.
We'd love to have a school or camp come out and see the space. What they'd find is, it's not just the 20 players between the two stages, that there's a couple hundred more working behind the scenes that are putting on the production. We will definitely do tours and behind-the-scenes looks at all the jobs that esports creates, whether it's in broadcasting, content creation, social media or communications.
You mentioned the trash talking, and it's certainly a different tack from what a lot of other professional leagues try to do—which is putting a kibosh on that sort of stuff. Could you tell me more about that approach and what that adds to the product you're putting out?
It's the same passion that people have when they're playing basketball in the park, or they're playing video games with their friends. It's a little bit of the WWE style, and it's all done in fun and good spirit—and the fans absolutely love it. Our chat on Twitch [streaming service] goes crazy every time that happens.

What else are you going to do while you're in Indianapolis? Do you have a bucket list for your summer?
I've actually spent quite a bit of time here in the past, and I love the city. I love to travel to all the restaurants here, and I want to take all that in. I want to take in the Indy 500 and see all the city has to offer.
I have a lot of good friends here at the Pacers, so I'm definitely looking forward to spending time with them. And hopefully I'll get a chance to get a little exercise and run around the city because it's a great city to exercise in, as well, with the Cultural Trail and the Monon.
At least 10 teams are spending their summers in Indianapolis, while the rest are traveling in for the events. How do you expect the players who are staying here will respond to and embrace Indianapolis throughout their stay this summer?
We're going to take them all over the place. That's the amazing thing—there's all these players who haven't been here before or experienced the city, and we think they're going to love going around and seeing everything. They love to do their job, but we know they'll also love to see the city.
Is the NBA 2K League viable in its current state, or are there additional steps that you can take to have a long-lasting presence in the esports market?
What I'd say is, it is very much so [financially viable]. There are two big reasons why. One is, we've been running the league for a long time now, so we're used to being able to talk to sponsors or media-rights distributors. Those are ways we're generating revenue. But certainly, adding new franchises and increasing overall franchise values is another big goal of ours.
The other part of it is that we have a game that is growing rapidly in popularity, and there's a massive marketing benefit to the game. Esports is now considered, for brands, something that needs to be paid attention to and invested in.
To put it in perspective, in the coming weeks, I have calls with India, Brazil and Australia on my schedule. That's esports in general, and that's the exciting thing about it—technology is making the world smaller. We're not far away from a player in New York and Indianapolis playing against a player in London or China or so on.
When you look at the future of esports, what role do you see the 2K League playing in that?
We come along with a ton of experience in running leagues and now over the past five years, we've learned a lot about just esports and the gaming ecosystem in general. That's caused us to prove ourselves pretty nimble in making adjustments based on what we've seen across the esports world.
We're very close to the people who run leagues for Overwatch, Call of Duty, etc. We view it as: If they're winning, we're all winning. We're all in this together. There's very much a very collaborative approach to esports, and we think we have a lot to offer in that way.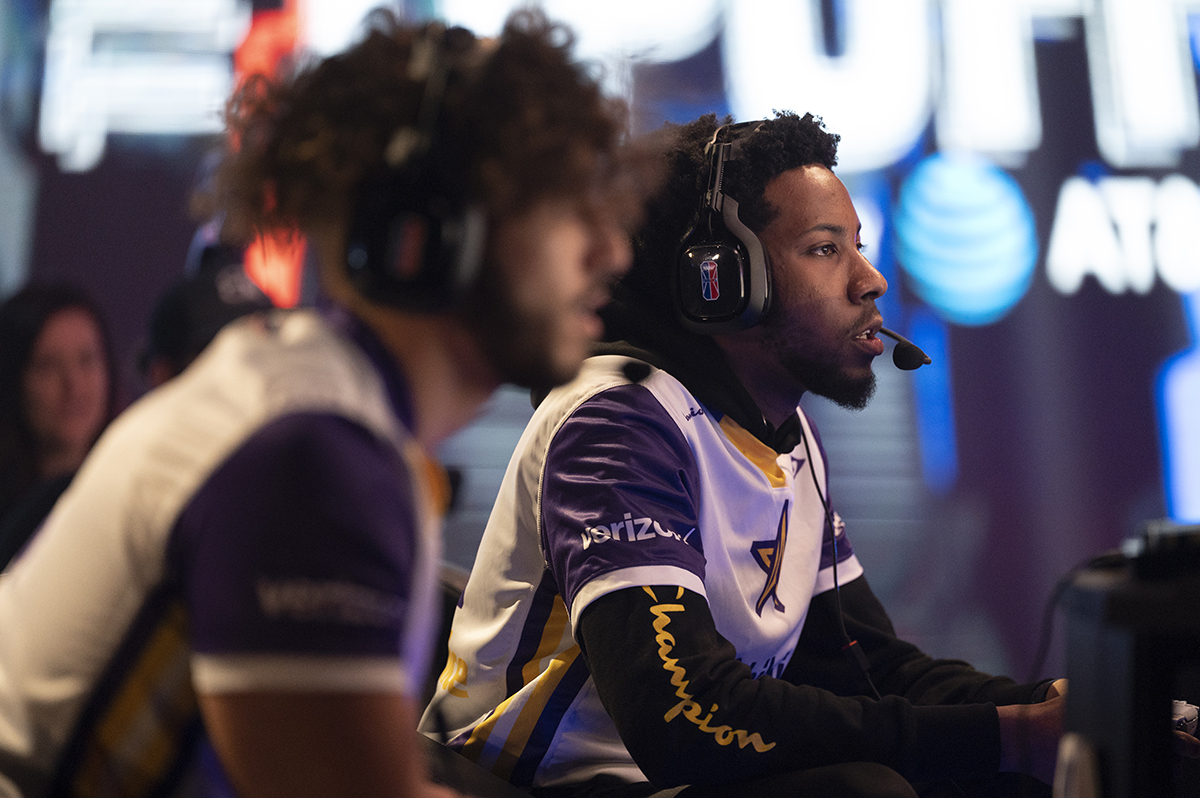 Separately, what do you expect Indianapolis' future role in the 2K League to be?
In terms of Indiana's role in the NBA 2K league, listen, Rick Fuson is a big reason why the Sports Corp. was pushing for the 2K League. He's obviously a very active member of the Indiana Sports Corp., and the Pacers family was all-in on that coming here. So, there's no shortage of support from the Simon family in how involved they are with the 2K League.
Pacers Sports & Entertainment is one of the teams that is involved in all of the NBA's affiliate links, so I think their commitment to being innovative and growing with the NBA is obvious.
I know some cities are building arenas for esports and others are investing in infrastructure like fiber and other important technology. What are some tangible things that Indianapolis can do to show that it's truly serious about esports?
I think one way is something you're seeing around the country, and that is, more and more colleges are developing programs around esports and production. And I think investing in gaming venues is important, too.
It's just so different today. When I was a kid and you played video games, you might be playing with a friend at your house. For the most part, it was more individualized, whereas now it's so communal. That's created a lot of appeal for gaming centers and things of that nature.
One of the things that excited us when we talked to Ryan [Vaughn, outgoing president of Indiana Sports Corp.] and others here in Indy is that we want to make an impact in the city in terms of community events. We want to have schools and young people come in and see what we're doing and inspire them to be part of it—see all the jobs that have been created. I just imagine the city will take the torch from there and continue to grow in a bunch of different ways, based on what they'll learn this summer.
Is there anything else that you think is worth mentioning about the league being in Indianapolis that our readers might find of interest?
Really, it's just fascinating to see how the 2K audience consumes content and how different it is from in the past—and from how I did when I was in my 20s. The sports business is making the move towards more of a direct-to-consumer model. … I think people should keep an eye on how NBA 2K plays a bigger role in the broader NBA world moving forward.•
Please enable JavaScript to view this content.