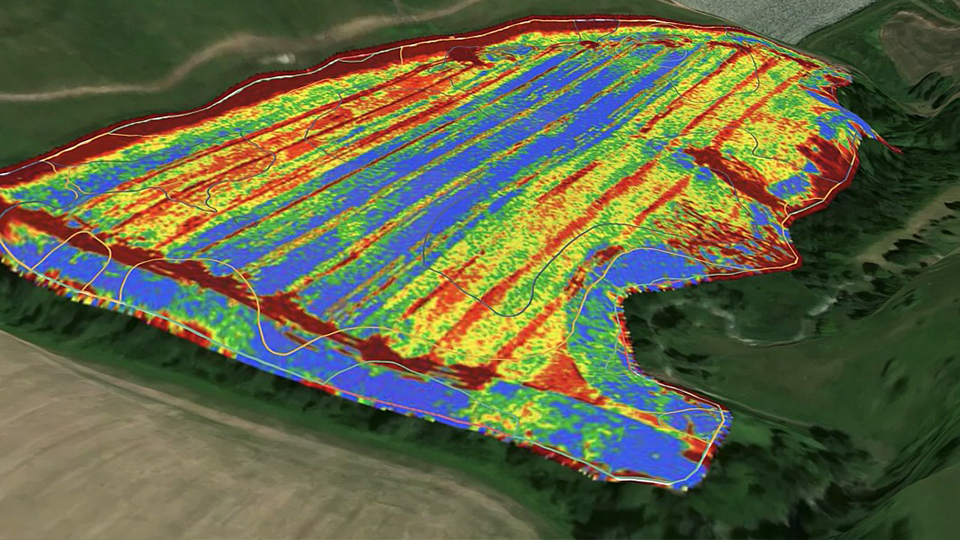 Indianapolis-based precision agriculture startup Intelinair Inc. is growing its portfolio. The company announced Tuesday it has acquired Aker Technologies Inc., a digital agriculture company headquartered in Illinois.
Terms of the deal were not disclosed.
Intelinair has developed an artificial intelligence-driven software platform designed to help farmers pinpoint potential problems with their crops.
The company said the addition of Aker Technologies will allow it to expand in the ag market with additional drone-based digital agronomy tools.
Aker's platform uses machine learning, historical satellite imagery, drone maps and farm data to deliver crop health analytics to farmers, according to the company's website.
The acquisition is the next step in a relationship between the two companies that goes back to November, when they signed a multi-year distribution agreement to provide their respective imagery and analytics to each others' customers.
"After working closely with Intelinair for over a year, we saw not only great synergies across our teams, but also how our solutions can enable more value for all of our stakeholders," Aker co-founder and CEO Orlando Saez said in a news release. "Accelerating the adoption of digital agronomy practices is a big win for the industry as a whole."
A spokesperson for Intelinair told IIB the company's integration team is working through transition plans over the next several months following the acquisition.
Intelinair currently employs about 60 people. Aker Technologies has  eight to 10 employees depending on the time of the crop season.
The spokesperson said for the 2023 crop season, Aker's employees will continue to work remotely throughout the Midwest to be closer to retailer and grower customers.
Aker Technologies was named the winner of AgriNovus Indiana's 2022 Producer-Led Innovation Challenge in December. Competitors were tasked with creating a tech solution to improve on-farm data accuracy that could lead to a reduction in operating capital costs and an improvement in net farm income.
Speaking on an episode of the Agbioscience podcast with AgriNovus CEO Mitch Frazier, Saez said the $25,000 grand prize will help drive the company's solution to commercialization.
"What we proposed for this challenge was the intersection of two technologies. One is using Earth observation, satellite in particular, to derive better sonifications. So, how can we repurpose having satellite create a better opportunity to actually inform how growers need to do smarter soil sampling … and then incorporate another technology, which is soil probes that can empower the growers to do it themselves."
Saez said the funding will support the integration of the two technologies to reduce the time it takes for soil sampling but make it easy for farmers to implement.
Please enable JavaScript to view this content.