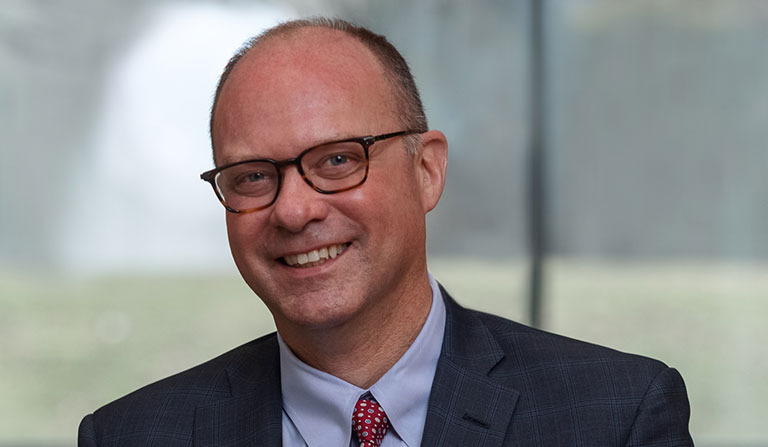 Andrew Klein, interim chancellor of IUPUI and former dean of Indiana University's McKinney School of Law, has been named dean of the Wake Forest University School of Law in Winston-Salem, North Carolina.
Wake Forest announced this week that the appointment would begin July 1. Klein said Wednesday on Twitter that he would remain in his job at IUPUI until stepping down June 30.
Klein served as dean of Indiana University's McKinney School of Law from 2013 to 2020. He was appointed interim chancellor of IUPUI in February 2022 after the retirement of Nasser Paydar, who had served as chancellor since 2015.
In August, Indiana and Purdue universities announced a new agreement for IUPUI that would split the schools' operations and rebrand the larger school as Indiana University Indianapolis by fall semester 2024. At the time, IU said it would postpone its IUPUI chancellor search for the 2023-24 school year "to enable us to select a leader who will advance our new vision."
Klein joined the IUPUI faculty in 2000 and was associate dean for academic affairs from 2004 to 2007. From 2010 to 2013, he served as chief of staff in the Office of the Chancellor and associate vice chancellor for academic affairs at IUPUI.
"The decision to leave Indianapolis was difficult, made even more so by the decades I have spent on the faculty at IU McKinney & the unwavering support I have received over the years from friends across campus & throughout the community," Klein said on Twitter. "In the last year alone, I have learned more than I ever thought possible about leadership & what it means to be a good colleague. I am incredibly grateful for the experience, and I am also confident that IUPUI remains in very good hands with a cadre of creative, long-serving, & dedicated leaders who have the vision needed to shape the future of our campus as it becomes IU Indianapolis."
Former University of Notre Dame Law School Dean Nell Jessup Newton has been serving as interim dean at Wake Forest's law school since August after the departure of Jane Aiken.
Wake Forest University was ranked No. 22 U.S. News & World Report's latest ranking of "Best Law Schools."
"Wake Forest is an extraordinary institution," Klein said in written comments. "I could not be more excited about becoming part of a place with such a long and distinguished record of training excellent lawyers and outstanding leaders. I look forward to honoring the  school's best traditions, building on its successes and ensuring a future as bright as its past."
Please enable JavaScript to view this content.