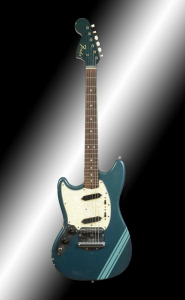 Indianapolis Colts owner Jim Irsay has acquired the blue Fender Mustang electric guitar used by Kurt Cobain in Nirvana's iconic music video "Smells Like Teen Spirit" in a three-day music collectibles auction that ended Sunday at the Hard Rock Cafe in New York City.
Julien's Auctions, which originally estimated the left-handed 1969 guitar would sell from $600,000 to $800,000, said The Jim Irsay Collection made a winning bid of $4.55 million to acquire the instrument from the Cobain family.
The auction, which brought in a total of nearly $15 million, featured numerous Nirvana-related items that were sold, with a portion of the proceeds going to the Colts' Kicking The Stigma mental health awareness campaign.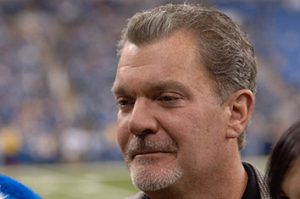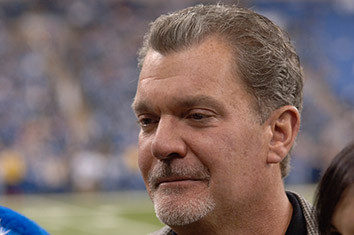 Irsay's collection already contains numerous instruments and items used by some of the greatest artists in music history, including Bob Dylan, The Beatles, Prince, Eric Clapton, Elton John, Jerry Garcia, Les Paul, David Gilmour, Jim Morrison, Pete Townshend, Jimi Hendrix, John Coltrane and The Edge.
"I am thrilled to preserve and protect another piece of American culture that changed the way we listened to and looked at the world," Irsay said in written remarks. "The fact that a portion of the proceeds will go toward our effort to kick the stigma surrounding mental illnesses makes this acquisition even more special to me."
The Irsay family said it has committed more than $16 million in grants and donations to local and national organizations to expand treatment and research for mental illness.
In addition to the Cobain guitar, numerous other famous music collectibles were sold at the Julien's "Music Icons" auction, including Madonna's 1984 "Material Girl" music video fashion ensemble for $287,500 and Bruce Springsteen's handwritten "Born to Run" lyrics for $44,800. A 1956 Martin acoustic guitar used frequently by Johnny Cash sold for $437,500 and a 1964 Fender Jazzmaster electric guitar used by Jimi Hendrix nabbed $384,000.
In addition to music-related items, The Jim Irsay Collection contains a 1823 William J. Stone printing of the Declaration of Independence, Jack Kerouac's On the Road scroll and the original manuscript for Alcoholics Anonymous' Big Book.
Please enable JavaScript to view this content.