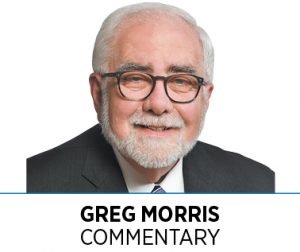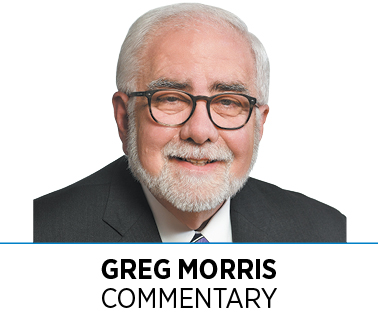 I don't make a practice of telling readers what to do. I might make a few suggestions on occasion, but when it comes to voting, I make an exception. I'll ask nicely—please, please vote in the upcoming general election!
Early in-person voting begins in just a few weeks, on Oct. 6. And if you plan to vote absentee, you should request your ballot now and return it as soon as possible.
I don't care whom you vote for, and I'm fine with your canceling out my votes. This is not a partisan pitch. I truly believe that, the greater the voter turnout, the better the results for all of us. Even with the pandemic still in play, many voting options are on the table that make it possible for you to vote.
Many resources are available to help you find your voting status, learn where to vote early or on Election Day or how to request an absentee-by-mail ballot, find out who's on your ballot, and more.
The Indiana Voter Portal can be found at indianavoters.com. Click on "check voting status" and enter your first name, last name, date of birth and county where you are registered to vote.
The portal can also help you find early voting locations and hours available to you. All registered voters can vote in person through Nov. 2. But each county's dates, hours and locations vary. Why not skip the longer lines sure to be found on Election Day and ensure your vote is registered with the least amount of wait-time possible?
On the voter portal, you will also find a link to download an application for absentee ballot by mail. The deadline to return this application is Oct. 22 at 11:59 p.m., but get the process completed as soon as possible to ensure you are eligible for this method of voting and to allow plenty of time for postal delivery.
In addition to the Indiana Voter Portal, your specific county's election website contains a wealth of information. Three of the 10 most-populated counties in the state are here in central Indiana: Marion, Hamilton and Hendricks.
Marion County has extensive voting information at vote.indy.gov. You'll find Hamilton County voting information at hamiltoncounty.in.gov. Just click on the elections and voting link. Hendricks County voting information is at co.hendricks.in.us. Click on the election info link.
Another great source of Indiana voter information can be found at indianacitizen.org. The Indiana Citizen is a nonpartisan, not-for-profit platform dedicated to increasing the number of informed and engaged Hoosier voters. It is operated by the Citizen Education Foundation, a 501(c)(3) public charity, co-founded by longtime Indianapolis public servants Ann and Bill Moreau.
As has been reported extensively in IBJ and sister publication Indiana Lawyer, Indiana ranks in the bottom 10 states for civic literacy. Indiana is also consistently in the bottom 10 for voter turnout.
The Indiana Citizen was founded with the goal of reaching 750,000 of the state's estimated 1.7 million unregistered voters to provide the support they need to register, understand the issues, know the candidates and vote. It's a worthy endeavor.
Thanks in advance for your participation in the 2020 general election. You can vote safely, so please get out and vote early (starting Oct. 6), on Election Day (Nov. 3) or via absentee-by-mail ballot. Thank you for reading and supporting IBJ.•
__________
Morris is publisher of IBJ. His column appears every other week. To comment on this column, send email to gmorris@ibj.com.
Please enable JavaScript to view this content.