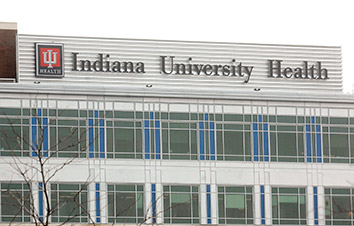 In a change of policy, Indiana University Health said Tuesday it will require doctors, nurses and other team members to be fully vaccinated against COVID-19 by Sept. 1.
The health system issued a short statement that vaccines are a safe and effective way to protect patients and help reduce the spread of the virus.
IU Health, the state's largest hospital system, said just a few weeks ago that it was only recommending, not requiring, that employees get vaccinated. At the time, it said the system was continuing to review the policy.
"The decision to require a vaccination is complex," an IU Health spokesman said at the time.
The new vaccination requirement will affect more than 3,000 doctors and 31,585 other employees, from administrators and billing clerks to therapists and nurses' aides, who work in IU Health's 15 hospitals and dozens of outpatient clinics.
In the past, IU Health has not hesitated to fire employees for refusing a health requirement. In 2013, the hospital system fired eight employees, including three nurses, for refusing to get a flu vaccination.
On Tuesday, IU Health said it has required the flu vaccine since 2012, along with several other vaccines as a condition of employment.
IU Health added that it will allow team members to apply for a deferral or exemption from the COVID-19 vaccine based on medical or religious reasons. Applications will be reviewed and granted on an individual basis.
Around the U.S., a growing number of hospitals are requiring employees to get vaccinated, including Houston Methodist and the University of Pennsylvania Health System.
A poll conducted by the Washington Post and Kaiser Family Foundation earlier this spring found that 58% of employed health care workers said they would support a vaccine mandate for employees who work with patients. Forty-two percent said they would oppose such a requirement.
Please enable JavaScript to view this content.