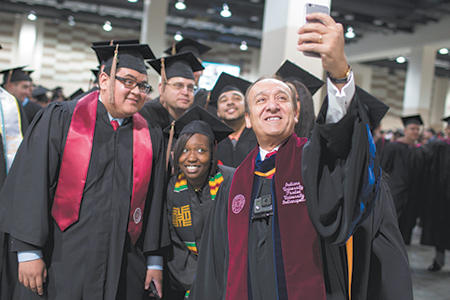 Nasser H. Paydar, who has served as chancellor of IUPUI since 2015, announced Thursday that he plans to retire from the urban university in downtown Indianapolis next March.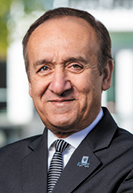 Paydar, 64, has spent 32 years in administrative roles for Indiana University, including leadership positions at IUPUI, Indiana University-Purdue University Columbus and IU East.
He joined IUPUI in 1985 as an assistant professor of mechanical engineering in the School of Engineering and Technology.
"For 36 years, I have had the honor, privilege and joy of serving Indiana University," he said in a media release issued Thursday. "During my years of service, I have seen this institution grow stronger in its education and research mission as well as working in partnership with the community."
IU President Pamela Whitten, who took over that position from Michael McRobbie in July, is forming a search committee with the goal of hiring a new chancellor before Paydar completes his term on March 1.
Under Paydar's leadership, IUPUI has expanded its footprint in downtown Indianapolis and has grown to include more than 550 undergraduate, graduate and professional degree programs from IU and Purdue University.
During his tenure, the campus has seen increases in on-campus housing and residential programs, as well as enhanced student life opportunities.
Please enable JavaScript to view this content.