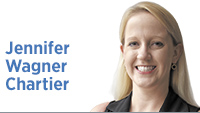 So, let's say you're just a regular Hoosier who wants to engage with your state government during a legislative session in a global pandemic.
You might think to yourself, "Hey, I bet they've made it easier to send in written testimony or testify virtually, especially given that not everyone in those hallowed halls is willing to mask up or practice social distancing to prevent the spread of coronavirus."
I mean, why wouldn't the people who make laws in the People's House want the people they serve to be actively involved in the conversations they're having there?
Ha, ha.
Joke's on you, John Q. Hoosier.
If it was hard to show up and be part of the Statehouse debate before the pandemic, it's even more challenging now.
In the before times, if you wanted to testify on a particular bill, you had to get yourself to downtown Indianapolis in the middle of a work day, pay for parking, and potentially sit for hours for a chance to speak for a few minutes. Maybe your bill got heard. Maybe it didn't.
These days, you have to do all that—and then some. Despite the fact that Zoom has taken over classrooms and boardrooms, you still have to show up in person to offer testimony, and you have to sign up in advance.
But not too far in advance, mind you.
Here's what each committee website has to say about that: "Please fill out the following information to submit your request to testify. Please note that this form may only be completed and submitted on the day the committee is scheduled to meet."
After you've added, "Get up early and submit a form," to your checklist, be aware that committee hearings are supposed to be limited to two hours, so you might not even get a chance to speak.
But what about those Hoosiers who are at higher risk for severe illness from coronavirus or those who might not feel safe around the anti-mask, anti-vaccine activists who've been showing up at the Capitol recently? (The mask rule appears to be more of a guideline inside the limestone.) Surely policymakers have created pathways for them to engage with their government.
For reasons that remain a mystery, at least to me, remote testimony is not an option lawmakers are willing to consider, despite the fact that other states—geographically big ones like Nevada and Alaska—have been doing it for years, and legislatures in at least 28 states changed their rules during the pandemic to allow lawmakers to participate remotely in differing ways, according to the National Conference of State Legislatures.
Written testimony seems like an easy solution for those who can't make the trek, and it would be pretty easy to create a form on the website where people could send it in. The Legislature has shown a proclivity for forms, after all.
Unfortunately, the only way to submit written testimony into the record is to go through your local lawmaker's office, whether or not that person serves on the committee you're seeking to influence. You can send your thoughts to everyone on the committee, but there's no guarantee anything will be read into the official record.
Engaging at the Statehouse has always felt overwhelming for those who don't do it for a living. We should be doing everything in our power to ease that burden—permanently—as a result of the pandemic. Instead, we're making it harder.•
__________
Wagner is a lifelong Indianapolis resident and vice president of communications at EdChoice. Send comments to ibjedit@ibj.com.

Click here for more Forefront columns.
Please enable JavaScript to view this content.