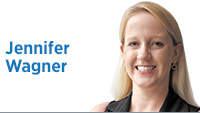 The Indianapolis Metropolitan Police Department Civilian Merit Board has a lot of power.
It establishes the department's rules and regulations; classifies officers' ranks, grades and positions; and oversees the merit system. The board also has the ability to fire police officers.
Meetings are public and take place in the City-County Building—typically once per month on a Tuesday afternoon when anyone who has a day job is at said day job. This month's open session included a review of the department's discipline process.
I mention the IMPD board because police brutality and officer accountability are on everyone's mind right now, but I certainly don't mean to pick on the city for lack of access. The state does the same thing. If you want to attend a legislative hearing, those generally start on weekday mornings. Full sessions of the General Assembly happen midday or in the early afternoon.
On the state agency side, almost all the meetings happen during business hours. For example, the Alcohol & Tobacco Commission, which regulates and limits the manufacture, sale, possession and use of alcohol and alcoholic beverages, meets the first and third Tuesday of each month at 10 a.m.
With a few exceptions—the City-County Council generally meets after business hours—these meetings historically have been out of reach for folks who don't have the ability to take time off work, head downtown, find a place to park and sit there for hours, with no guarantee that the issue actually will be resolved at that meeting. Online streaming in recent years made it easier to watch some meetings, but you still had to show up to participate.
The pandemic has changed all this, and we ought to make those changes permanent.
While e-learning and remote work haven't always been the easiest to navigate, and large swaths of our state remain without reliable internet access, the virus might have given us an inadvertent gift by forcing public meetings not just to be online, but to be interactive, as well.
Early on, the virtual format had some notable struggles, including public meetings that were "Zoom bombed" with pornographic material, loud music and other interruptions. The virtual meeting platform market responded quickly with new security features and products. Public officials adapted, and those headlines seem to have subsided.
Once we're able to safely gather again, I expect in-person meetings will resume. And they should. The right to redress our government is fundamental, and there's a difference between raising your hand in a remote meeting and showing up to testify in person. Just ask any lawmaker who has been cornered by a constituent after a vote that constituent didn't agree with.
But there's no reason the virtual option should disappear. Neighbors who care, for example, about a proposed gas station in their community should be empowered to watch the zoning meeting online or attend in person—with the same opportunity to offer feedback in the moment.
It's a shame public meetings had to be dragged into the 21st century by a global pandemic, but more access is always a good thing, and government officials should make it a priority to keep it that way.•
__________
Wagner is a lifelong Indianapolis resident and vice president of communications at EdChoice. Send comments to ibjedit@ibj.com.

Click here for more Forefront columns.
Please enable JavaScript to view this content.