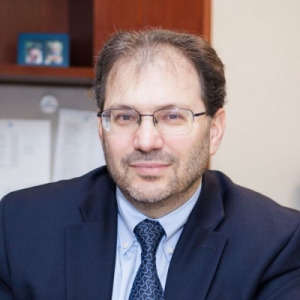 The Jewish Federation of Greater Indianapolis, the central fundraising and community planning organization for the Indianapolis Jewish community, has hired a new CEO and wrapped up its annual campaign, which raised more than $4.3 million, the highest amount in more than a decade.
The federation announced Monday it has hired Marc Swatez to lead the organization.
Swatez, 56, succeeds Debra Barton Grant, who left last year to become associate vice president of the national organization, the Jewish Federations of North America, based in New York City.
As the new CEO, Swatez will be working with the Jewish Community Center, Hooverwood Living nursing and assisted living home, the Jewish Community Relations Council, Jewish Family Services and the Hasten Hebrew Academy Day School, all recipients of the federation's  support and funding, as well as local Jewish synagogues and organizations and many organizations in the United States, Israel and other countries.
In a written statement, Swatez said his priorities are to increase fundraising efforts, develop more community engagement and boost relationships with agencies.
"I plan to continue to engage Jews in larger ways so they can develop a stronger connection to the Jewish community and Israel," he said.
He has raised more than $100 million during his career from major donors, foundations and others. His hiring coincides with the conclusion of the federation's annual campaign.
Swatez previously worked in the Chicago area for several Jewish philanthropic organizations. He was CEO for eight years of the ARK, a community funded agency that provides medical, legal and social services for Jews in the Chicago area. Previously he was executive director for a Jewish congregation in Deerfield, Ill. He holds a doctorate in sociology from Northwestern University.
"Marc has the perfect skill set for this important position and we're thrilled that he will lead us in Indianapolis," Leslie Rubin, president of the federation's board.
Please enable JavaScript to view this content.