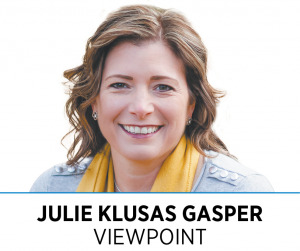 In his April 21 address to The Economic Club of Indiana, Eli Lilly and Co. Chairman and CEO David Ricks warned that Indiana must do more to attract and keep businesses in Indiana. Ricks called for the General Assembly to invest in education, including more rigorous math and science curriculum, a focus on critical-thinking skills and meaningful advancements in diversity, equity and inclusion. Increased funding for high-ability education will help to achieve all these goals.
In CNBC's "America's Top States for Business in 2021," Indiana ranked 36th among all the states in education. According to a report issued earlier this month by the Center for Business and Economic Research at Ball State University, Indiana's K-12 spending per student in 2020 (inflation-adjusted) is 17% below its per student spending in 2010. Funding designated for high-ability education has remained essentially flat (no adjustment for inflation) since 2007.
So, Indiana's investment in K-12 education—the very future of "human capital" in our state—has degraded by nearly one-fifth over the past decade. No wonder Ricks and other far-sighted business leaders and academic analysts are so concerned.
To be effective, high-ability education requires advanced curriculum and instruction that is specifically designed to meet the needs of high-ability learners. Each Hoosier school district and charter school is eligible to receive funds designated for high-ability education. Increasing these funds will allow Indiana to increase its investment in rigorous, advanced curriculum to help these learners develop critical reasoning and problem solving in core academic areas—skills essential for these students to compete with the best for jobs in Indiana's top business and technology based fields.
Increased funding for high-ability education will also result in greater diversity, equity and inclusion in high-ability programs. Not all students have had the same opportunity to learn prior to entering kindergarten. However, research shows that if all students are properly assessed in their ability to reason (and not just what they already know when entering school), diverse students are identified in higher numbers. Increased funding is needed to properly assess and identify all of Indiana's high-ability students. Identifying all students when they are young and providing supportive, rigorous curriculum throughout their education will result in a more highly skilled workforce that better mirrors our communities.
As Gov. Eric Holcomb said, when discussing attracting businesses to Indiana, the "way to get more high-paying jobs is to have more high talent and that starts at a very early stage in life and is ongoing throughout life." Holcomb continued, "We also, as a state, have to have those programs and pipelines in place; not talked about, but lit up as 'here is your road map into one of these high­wage, high-demand jobs of the future."'
Increased funding for high-ability education will build a stronger pipeline and road map for Indiana's students who are poised to become tomorrow's industry leaders.•
__________
Gasper is advocacy chair for the Indiana Association for the Gifted.
Please enable JavaScript to view this content.