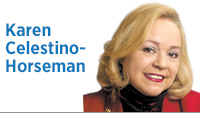 Legislative sessions hold the same fascination as watching an impending accident where everyone is left holding their breath, waiting to see if the car is going to crash into the wall. Unfortunately for us, we are the passengers in the vehicle driven by the Legislature. And given the legislation pending in the 2022 session, there could be several collisions on the horizon—so buckle up.
The first questionable piece of legislation is House Bill 1077, a proposal that would do away with the requirement that residents hold a license to carry a handgun and would let someone carry if he or she would otherwise be eligible to carry a handgun.
I hold a lifetime gun license. I had to be fingerprinted, I had to answer questions, and I had to have a background check to determine if I was prohibited for some reason from carrying a gun. If HB 1077 passes, it will be the police on the scene of a problem or crime who will have to review information to determine whether an individual is eligible to carry a gun (as if the officer does not have enough to do when dealing with tight situations).
I also sense a collision if Senate Bill 167 is passed. SB 167 adds the requirement that school districts form a curricular-materials advisory committee that reviews and makes recommendations regarding curricular materials and educational activities. There are no professional or educational requirements for those serving on the committee, 40% of which must be composed of parents of students and an additional 20% composed of interested community members. This means someone like me would be recommending textbooks teaching mathematics, physics and chemistry. Appointing me to the committee would be a serious mistake, as I have not studied the sciences and math since the days of the slide rule.
Also, note that "educational activities" include "any educational activity" facilitated by the school and which occurs during instructional time. Teaching is an instructional activity. So, would the bill require teachers to submit their lesson plans for review?
SB 167 adds layers of bureaucracy that will burden teachers and administrators. The legislators must think teachers and administrators, like police officers, do not have enough work to do.
There is also HB 1002, which calls for a tax cut that will have very little impact on the bottom line of your tax form but will cost the state over half a billion dollars. The bill also calls for a reduction in taxes paid on equipment by businesses despite the fact that Indiana is ranked ninth nationally for its favorable tax climate for businesses. The biggest beneficiaries of the bill are the politicians who, in this election year, can claim they voted to cut your taxes.
There is also HB 1004, which proposes to allow courts to sentence Level 6 felony offenders to a state prison instead of the county jail. The thinking is that county jails are overcrowded due to the number of drug-related offenses and cannot provide services to help deal with addiction, and such programs exist in the state prisons (although they have inmates on waiting lists for these services). Maybe it never occurred to anyone that, instead of cutting our taxes to save us a quarter of 1% individually, we should use those dollars to deal with addiction. Fewer addicts means fewer criminals and crimes, which means fewer people in jail.
Like I said before, buckle up. The session has begun.•
__________
Celestino-Horseman is an Indianapolis attorney. 

Click here for more Forefront columns.
Please enable JavaScript to view this content.