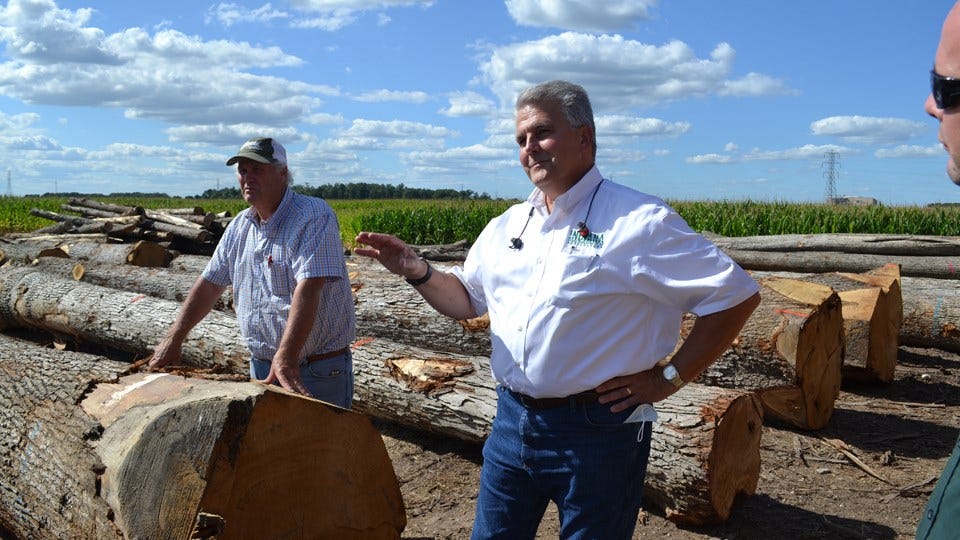 Bruce Kettler, the director of the Indiana State Department of Agriculture, will step down from his post next month to become president and CEO of the Agribusiness Council of Indiana.
The move was announced Tuesday by Lt. Gov. Suzanne Crouch, who called Kettler a "strong voice for Hoosier farmers and the state's entire agricultural industry." He was appointed to the post by Gov. Eric Holcomb in 2018.
Crouch's office says the ISDA, under Kettler's leadership, has expanded growth opportunities for Indiana's ag sector through initiatives such as the development of the rural economic development model, the advancement of the Indiana Hardwoods Strategy, and the implementation of Indiana Dairy Strategy 2.0.
The ISDA has also seen continued growth in soil conservation through the increased adoption of cover crops, according to the state.
"Bruce is a lifelong member of the agriculture community and understands the significant role the ag industry plays in Indiana," Holcomb said in written remarks. "Through his dedication and commitment, he has elevated Indiana's agribusiness development through innovation and a future-focused economy, and his leadership has set the agriculture ecosystem up for long-term success."
The Agribusiness Council of Indiana (ACI), based in Indianapolis, is an advocacy group that bills itself as the "proactive voice of businesses serving Indiana agriculture." The council provides legislative representation, industry insight and regulatory guidance to its members, according to its website.
ACI Board Chair Kevin McGuire says Kettler was chosen after a national search.
"He is no stranger to Indiana agribusiness, and we are happy to have found a local leader who brings a decades-long passion for Hoosier agriculture to our organization," said McGuire. "The board and our members truly look forward to seeing how ACI grows under his leadership."
Kettler's last day at the ISDA will be Jan. 6. The ISDA says a search for his successor will begin immediately.
Please enable JavaScript to view this content.