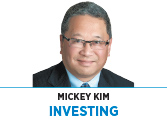 Berkshire Hathaway Chairman Warren Buffett, 90, is an investing legend, famously known as the "Oracle of Omaha." Buffett's 97-year-old longtime business partner and vice chairman of Berkshire, Charlie Munger, generally avoids the limelight, but when he speaks, it's best to listen.
In remarks delivered at the virtual annual meeting of the Daily Journal (where Munger is chairman) and in a subsequent interview with The Wall Street Journal, Munger had plenty to say about rampant, momentum-driven and ill-informed speculative trading by amateur investors, which he blamed mostly on commission-free trading apps like Robinhood.
On the GameStop short-squeeze conceived on Reddit's WallStreetBets forum:
"That's the kind of thing that can happen when you get a whole lot of people who are using liquid stock markets to gamble the way they would bet on racehorses. … It's really stupid to have a culture that encourages as much gambling in stocks by people who have the mindset of racetrack bettors. … So the human greed and the aggression of the brokerage community creates these bubbles from time to time," Munger said.
Protect yourself by always being skeptical of financial advice, particularly the version posted online. When recommending a stock, licensed and regulated investment professionals are required to discuss the potential rewards and possible risks and to disclose any conflicts of interest. However, social media is the Wild, Wild West for the "pop finance" influencers.
The SEC recently suspended trading in two dozen securities, citing the need to "proactively monitor for suspicious trading activity tied to stock promotions on social media, and act quickly to stop that trading when appropriate to safeguard the public interest." Further, "we also remind investors to exercise caution and do their due diligence before investing generally, including in companies promoted on social media," it said.
On Robinhood and other online trading apps:
"I hate this luring of people into engaging in speculative orgies. Robinhood may call it investing, but that's all bullshit. … It's really just wild speculation, like casino gambling or racetrack betting. There's a long history of destructive capitalism, these trading orgies whooped up by the people who profit from them. … Nobody should believe Robinhood trades are free. The frenzy is fed by people who are getting commissions and other revenues out of this new bunch of gamblers."
While it is true Robinhood doesn't charge commissions on trades, it makes its money by routing customer trades to "market makers" like Citadel Securities and Virtu Financial for execution, a legal but controversial practice called "payment for order flow." The more "free" customer trades Robinhood routs, the more the market makers pay to Robinhood. Indeed, during 2020, the four largest "commission-free" brokers (TD Ameritrade, Robinhood, E*TRADE and Charles Schwab) raked in a combined $2.5 billion in PFOF, more than doubling 2019's take. Robinhood itself received almost $700 million in PFOF in 2020.
In fact, last December, Robinhood agreed to pay $65 million to the SEC to settle charges it had misled customers by making false and misleading statements about: 1) how it makes its money (i.e., from PFOF), and 2) how this practice led to customers' receiving inferior trade prices, which deprived them of $34.1 million, even after taking into account the "savings" from not paying a commission.
That same month, Massachusetts securities regulators filed a complaint accusing Robinhood of using "aggressive tactics to attract inexperienced investors" and "gamification strategies to manipulate customers."
In response to Munger's comments, a Robinhood spokesperson protested, "In one fell swoop, an entire new generation of investors has been criticized and this commentary overlooks the cultural shift that is taking place in our nation today. Robinhood was created to allow people who don't have access to generational wealth or the resources that come with it to begin investing in the U.S. stock market. To suggest that new investors have a 'mindset of racetrack bettors' is disappointing and elitist."
Munger said, "I think you should try and make your money in the world by selling people things that are good for them. And if you're selling them gambling services where you make profits off the top, like many of these new brokers who specialize in luring the amateurs in, I think it's a dirty way to make money. And I think we're crazy to allow it."
Is Robinhood "democratizing investing" or "selling gambling services"? You decide. Follow the money. Understand Robinhood and other "commission-free" brokers aren't running charities; they want you to trade excessively, even though that's not in your best interest.•
__________
Kim is Kirr Marbach & Co.'s chief operating officer and chief compliance officer. He can be reached at 812-376-9444 or mickey@kirrmar.com.
Please enable JavaScript to view this content.