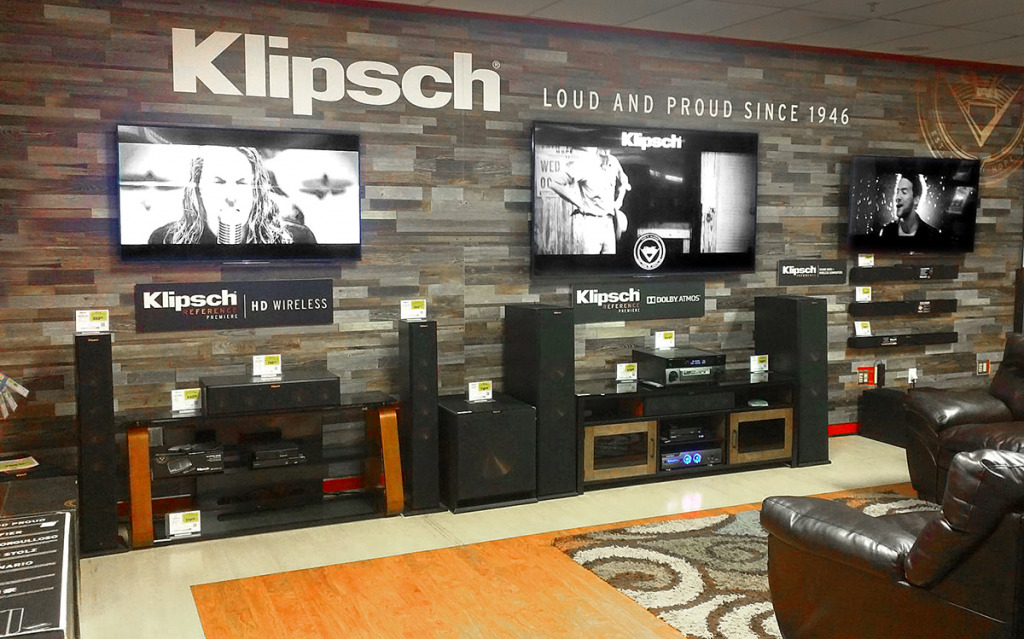 If a public-company executive declares quarter after quarter that better times are around the corner, but they never seem to be, most investors eventually stop listening.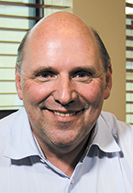 That was the predicament facing Voxx International—until its Indianapolis-based speaker business, Klipsch Group, took off during the pandemic, sending Voxx's long-slumping stock sharply higher.
No one is more gleeful about the turnaround than Beat Kahli, a Swiss-born entrepreneur who made his fortune building New Urbanist residential communities in Voxx's hometown of Orlando and other parts of Florida.
In part because he'd crossed paths with Voxx CEO Patrick Lavelle in Orlando business circles, Kahli began buying Voxx shares about two years ago and shifted the purchases into overdrive this spring when the stock tumbled, at one point slipping under $2.
"When a window opens, you have to be a little bit brave," Kahli told IBJ. He continued to buy into the fall, amassing 4.4 million Voxx shares representing 20.3% of the company and making him the largest shareholder.
Fueled by the strong performance of Klipsch and the company's other premium audio lines—all of which are overseen from Indianapolis by longtime Klipsch CEO Paul Jacobs—Voxx shares have risen more than 200% this year, leaving Kahli with nearly $39 million in paper profits.
It's quite an about-face for long-term shareholders. Someone investing $100 in the stock in February 2015 saw the value of that holding shrink to about $40 five years later, even as $100 invested in the NASDAQ Composite swelled to $180.
The prior five years had been similarly bumpy, spurring a Columbus, Georgia-based money manager to eviscerate management in a January 2016 conference call.
He questioned the execution of the company's strategy, which was to use the Klipsch purchase as a springboard to transition the company from commodity electronics into higher-margin, innovative tech products.
The evolution left premium audio as the largest business, but the company also sells a wide assortment of automotive products, from power lift gates to heated seats, and made a big bet on iris-recognition software that has yet to pay off.
"You guys have repeated the same story that things will get better next year for now going into year four," Vad Yazvinski told Lavelle.
"How much credibility should—can—we put into the guidance and in the positive tone you guys are trying to infer here considering the performance of the stock, the financial performance of the company?"
For now, the stock surge fueled by the speaker business has quieted the critics. Voxx announced this month that Premium Audio sales in the latest fiscal quarter were $69.3 million, up 82% from the same quarter a year earlier.
Voxx attributed the increase to higher sales of home theater systems, subwoofers and newly introduced wireless computer speaker systems, as well as to expanded distribution channels.
Lavelle said the company was able to rack up those robust numbers even though key customer Best Buy had its stores closed part of the quarter.
He also said the results don't factor in the upside from a recently expanded partnership with Japan-based Onkyo to sell Onkyo and Pioneer products in the Americas. Under an existing partnership, Onkyo distributes Klipsch products in Japan.
"We believe the premium audio uptick is sustainable for a number of reasons," Lavelle told investors on the Oct. 14 conference call.
"First, the entire industry has seen a gain. COVID certainly impacted sales to the upside, and it seems consumers have rediscovered audio quality. And not just for listening to a stereo system, but for movies, where we've seen growth in home theater and high-end sound bars."
Lavelle said prospects also are looking up for EyeLock, the maker of iris-recognition software, which had sales of just $263,000 and a loss of $2 million in the latest quarter.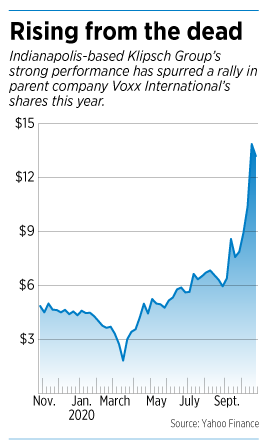 "We are seeing increased interest in EyeLock's iris technology, driven by the difficulties of other modalities created by COVID. Facial recognition cannot identify individuals with masks or PPE," he said, referring to the technology used on the latest iPhones. "And many consumers are much more comfortable with a touchless application" amid the pandemic.
But Brad Leonard, whose Zionsville-based BML Capital Management owned 7.2% of Voxx before selling nearly all its holdings in recent months, is skeptical of EyeLock and of Voxx's prospects overall.
He noted that Amazon recently debuted a touchless pay-by-palm-print technology for its retail outlets. "If Amazon wanted to use EyeLock, they'd use EyeLock," he said.
And he said that, while "Klipsch is booming and maybe it will continue to boom," Voxx's track record over the long haul gives him pause.
"Personally, I think the company got lucky," Leonard said. "Everybody is staying home, and Klipsch caught lightning in a bottle."
Leonard was among a contingent of critics who last year began pushing Voxx management to unlock value for shareholders by selling Klipsch.
Lavelle pushed back, telling IBJ in an August 2019 interview that "Klipsch has been a strong contributor to our business since we acquired them and they are very much key to our future."
The dissident shareholders were powerless to push the idea further because Executive Chairman and founder John Shalam owns a special class of stock that gives him voting control of the company.
"We just decided to move on. We decided we don't think they are great managers," Leonard said, pointing out that he was not referring to Klipsch's leadership. "And we just don't want to deal with this."
But Kahli said he sees a lot to like, including the company's diversification—a strategy he's embraced in his own business career to mitigate risk—and the passion of Lavelle and Shalam.
"Did they do everything right in the last 10 years? Probably not. I looked beyond that," said Kahli, 56.
He said he's proud of management for turning the company around and is hopeful even better times lie ahead.
"This company has much more potential than the stock reflects today," he said.•
Please enable JavaScript to view this content.