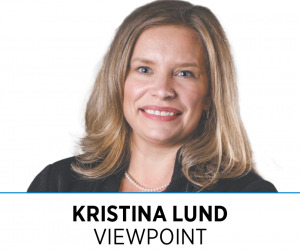 For a century, AES Indiana has powered the Indianapolis area. We are proud of our role in helping to develop our city, grow our economy and serve our business sector.
But our 100-year-old business must change because our customers are raising the bar: It is not enough for us to continue to provide reliable, affordable electricity; we also must help our customers meet their goals for sustainability.
Over the past decade, we have taken gradual steps toward greening our energy sources and improving our environmental performance. We achieved significant reductions in greenhouse gas and other air emissions, while maintaining reliability and the lowest residential rates in the state among investor-owned utilities.
This month, we filed our strategy for our energy future, called the 2022 Integrated Resource Plan, with the Indiana Utility Regulatory Commission. It describes our next steps toward the future of energy and represents our boldest move ever toward sustainability. It calls for us to further reduce our carbon dioxide emissions per hour of electricity generated by two-thirds by the end of this decade, exceeding the target established by the city of Indianapolis.
We can achieve these dramatic emissions reductions through two significant steps we are taking. We're modifying the existing infrastructure at our Petersburg Generating Station to run on natural gas, which has a much lower carbon footprint than coal. After these conversions are completed, AES Indiana will no longer burn coal to generate energy. And we're aggressively investing in new wind, solar and battery-energy storage to take advantage of tax incentives for renewable projects—a win-win for sustainability and customers' wallets.
Further, the plan reduces cost and risk for our customers. Soaring global energy prices make headlines daily. Rightfully so, the affordability of energy is a key concern for our customers. Our 2022 plan is projected to save our customers more than $240 million over 20 years, compared with our status quo operations.
Once the new wind and solar projects are operating, our customers will be less exposed to changing fuel prices. Rising prices of fossil fuels have been driving electric rates higher throughout 2022. Each megawatt hour of energy AES Indiana generates from renewables reduces the fuel we need to purchase to generate energy.
At AES Indiana, our strategy is to lead the inclusive, clean energy transition, and our 2022 plan is an important step on this journey. The energy transition is the global energy sector's replacement of fossil-based systems of energy and production with lower- and zero-carbon technologies, such as renewables, batteries, small modular reactors, green hydrogen, and others yet to be developed. It is imperative that we undertake this transition while maintaining reliability and affordability and strengthening our communities and economy.
We are optimistic about the future of energy in our state. The energy transition is a tremendous opportunity for Indiana to attract new investment and create jobs in growing industries. It is much broader than just the utility sector. The energy transition is transforming several of Indiana's major industries, from automotive and advanced manufacturing to industrial processes.
AES Indiana stands ready to partner with our customers and communities to help create Indiana's economy of the future.•
__________
Lund is president and CEO of AES U.S. Utilities.
Please enable JavaScript to view this content.