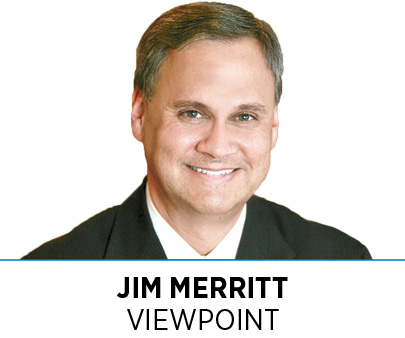 With its roots in communities joining to assist in obtaining the release of loved ones from jail pending trial, bail funds have mutated over time into not-for-profit businesses. Ostensibly, "charitable bail funds" serve to post bail for indigent non-violent offenders. However, this lofty goal has been rendered all but irrelevant as courts have started releasing such individuals on their own recognizance.
Following the arrests of peaceful protestors across the nation in the summer of 2020 after the murder of George Floyd, bail fund operators received millions of dollars in donations to bail them out. Ultimately, the money was never needed because judges released nearly all the protestors, either on a promise to appear or a low cash bond.
Scrambling to justify their existence and flush with cash, bail funds focused on the release of violent felony defendants. Their justification was simple: Pretrial incarceration is cruel, no matter the criminal charges.
The Bail Project in Indianapolis made headlines recently for bailing out Marcus Garvin, who was arrested after stabbing a man at a gas station because he took too long in the bathroom.
Garvin's bail was set at $30,000, which initially kept him in jail, as no family members or friends stepped forward to bond him out. He remained in jail for 10 days before Judge Shatrese Flowers inexplicably reduced his bail to $1,500. The Bail Project posted the cash bail for Garvin and he was released. A short time later, Garvin was arrested for murdering his girlfriend and dismembering her body.
The Bail Project received approximately $150,000 the past two years from the Violent Crime Prevention Grants Program via the Indianapolis City-County Council. Incredibly, Marion County taxpayer dollars were used to bail out Garvin.
In Indiana and throughout the nation, bail funds are unregulated, unlicensed and without legal authority to apprehend and return to custody defendants who fail to appear for court. The only exceptions at the moment are New York, which passed regulations some years ago to limit bail funds to misdemeanor-only cases, and Texas, which last month passed legislation to regulate bail funds. Otherwise, the organizations are free to post bail using other people's money—putting violent felony offenders back on the street without the ability to return them to jail if they violate their conditions of release.
Indiana needs to follow the lead of New York and Texas, both of which learned that regulation of bail funds was necessary after seeing violent crime explode. Our Legislature made a move to fix this threat to public safety earlier this year, but House Bill 1376 failed to gain traction. It would have placed a regulatory framework around charitable bail organizations and limited them to posting bail for misdemeanor violations only.
The Interim Study Committee on Corrections and Criminal Code should revisit this issue immediately to determine if regulation is warranted. It should be abundantly clear that legislative oversight be required when taxpayer money is used to bail out violent felony defendants. Hoosiers deserve to be protected from the misguided intentions of charitable bail funds that do not serve their best interests.•
__________
Merritt is a former Republican state senator from Indianapolis.
Please enable JavaScript to view this content.