How are health care costs affecting the Indiana economy?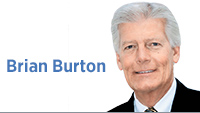 The labor market in Indiana is extremely tight, especially for skilled workers in industries like manufacturing. Employers need to provide competitive benefit packages, in addition to wages, to attract and retain talent. Similarly, Indiana companies are in constant competition with firms around the world, and business investment flows to areas with competitive cost structures.
It is because of these facts that the members of the Indiana Manufacturers Association took such an interest when the Rand Corp. released a study showing that Indiana has the highest hospital prices of the 25 states studied. Hoosiers pay hospital prices that are nearly 25% above the national average, 311% above what Medicare reimburses for the same services, and twice what Michigan hospital patients pay. This is unsustainable. Most people in Indiana receive health insurance coverage from their employer. And employers are running out of ways to hold premiums down, provide good health coverage and give salary increases.
What does this mean in real terms? To pay for an inpatient service at the average price, a Hoosier making the average wage would have to work 721 hours. If it's an average-priced outpatient service, 131 hours need to be worked. It is true that employers and insurers pick up most of that cost, but Indiana employer plans have some of the highest premiums in the country—11th highest for families and 19th highest for individuals. Dollars that fund health insurance are not available for wage increases.
IBJ.COM EXTRA
Click here
to read Brian Tabor's answer to this question.
Focusing on hospital prices is warranted. More than 40% of health care spending in Indiana is attributed to hospital expenditures, the largest category. And there is not an obvious answer as to why prices are comparatively higher in Indiana. There appears to be no correlation between hospital prices and quality, hospital prices and Medicaid enrollment, hospital prices and the health of the population, or hospital prices and public health spending.
Legislative leaders and the governor have stated that Indiana needs to address this problem. Policy leaders need to address the fundamental question of why Indiana is an outlier on prices. They need to make health care costs and prices transparent and understandable. But transparency is only effective if consumers can do something with that information. Surprise billing, where a patient receives a bill for an out-of-network charge they weren't expecting, should be eliminated.
These and many other issues require careful and deliberate examination, and then action to help reduce costs for Hoosier workers and businesses. Indiana's competitiveness and future are dependent on action.•
__________
Burton is president and CEO of the Indiana Manufacturers Association. Send comments to ibjedit@ibj.com.
Please enable JavaScript to view this content.