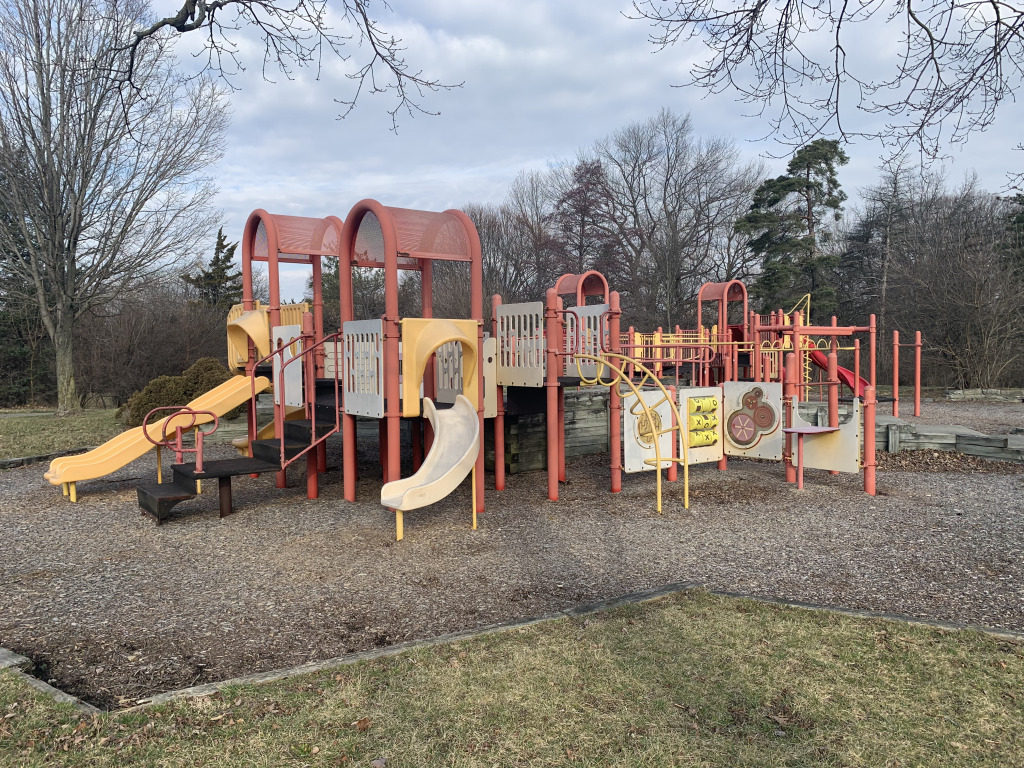 The Indianapolis Department of Parks & Recreation will receive $80 million in grants for improvements and updates from the Lilly Endowment, city and parks officials announced Tuesday.
The historic donation will provide funding for improvements at 42 parks in the Indy Parks system, including Washington Park, where city leaders announced the grants.
The grant is 14 times the amount in the parks department's capital budget for 2023, Indianapolis Mayor Joe Hogsett said.
Phyllis Boyd, director of Indy Parks, said the funding is necessary because it takes an abundance of resources to "truly reshape, enhance and maintain" the public spaces.
The funding, which leaders called "historic," is divided between four grants that will be dispersed to parks in all nine townships n Marion County.
The largest grant of the four will support park improvements, at $71.9 million. The three other grants are for park foundations: $2.5 million for Friends of Garfield Park; $3 million for the Holliday Park Foundation; and $2.6 million towards the Eagle Creek Park Foundation. A portion of the funds will be set aside to account for potential cost increases and supply chain delays, at $1.5 million.
City leaders discussed the importance of the park system Tuesday, with Hogsett noting that the Washington Park Family Center served as a warming station during the recent snowstorm.
The projects follow a five-year master plan launched by Indy Parks in 2017.
Under the grant program, the 42 parks will receive between $600,000 and $11.5 million each. The largest project, at Riverside Regional Park, will involve new sidewalks and nature trails, enhancements along the White River, upgrades to the soap box derby track and development of the Taggart Memorial Playground.
Eighteen smaller parks across the city will receive $8.38 million to rubberize turf surfaces and increase accessibility.
The Indianapolis-based Lilly Endowment has been a longtime supporter of Indianapolis parks. Its contributions include a $10 million donation to the Indianapolis Parks Foundation in 2012 and $7.3 million in grants in 2009.
Tuesday's announcement also builds upon recent city efforts to rejuvenate the parks system. In February 2021, the Hogsett administration allocated $45 million towards Indy Parks as part of the Circle City Forward Initiatives.
The full list of projects funded by the Lilly Endowment grants can be found on the Indy Parks website.
Please enable JavaScript to view this content.