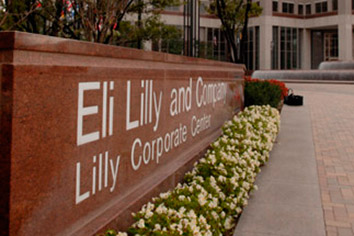 Indianapolis-based Eli Lilly and Co. on Wednesday announced an agreement with the U.S. government to supply an additional 150,000 doses of its COVID-fighting antibody for about $275 million.
The deal follows the February purchase of 600,000 doses of the antibody, called bebtelovimab, for more than $720 million.
With the new purchase, the government's supply of the antibody is expected to meet demand through August.
Bebtelovimab is the the only monoclonal antibody that works against omicron and all other known variants of the COVID-19 virus.
"Lilly and its collaborators have partnered closely with the federal government throughout the pandemic to ensure broad and equitable access to our monoclonal antibodies," Lilly CEO David Ricks said in written remarks. "While Congress works toward additional COVID-19 funding, Lilly and the U.S. government will continue to work together to support the availability of bebtelovimab to maximize equity and accessibility in the U.S. market."
Lilly said delivery of doses will begin immediately and be completed no later than Aug. 5. An option for an additional 350,000 doses to be exercised no later than Sept. 14, 2022 will remain in the agreement.
The antibody is designed for mild-to-moderate cases of COVID-19 in patients who are at high risk of progression to severe illness, including hospitalization or death.
Unlike vaccines, the antibodies do not prevent a person from getting infected with the virus, but are designed to neutralize the disease if given after a person is infected.
Lilly shares rose 1.7% on Wednesday, to $323 apiece.
Please enable JavaScript to view this content.