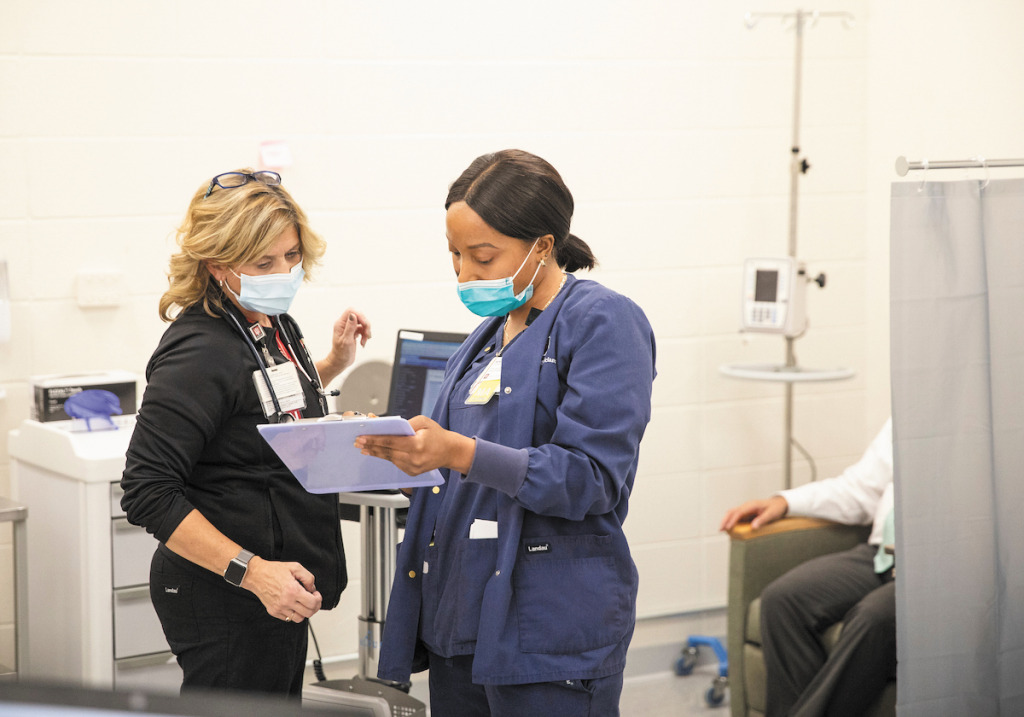 For a highly touted drug meant to keep throngs of people out of hospitals during a pandemic, Eli Lilly and Co.'s wonder treatment bamlanivimab sure has been slow to catch on.
Around the country, hundreds of thousands of doses of the monoclonal antibody have been mostly sitting in hospital refrigerators since winning federal emergency authorization in November for use on COVID-19 outpatients with early symptoms.
Two weeks ago, federal officials surprised many observers when they said only 5% to 20% of all shipments of bamlanivimab, along with a similar antibody treatment made by New York-based Regeneron Pharmaceuticals, had been used—even though hospitalizations have been surging.
Around central Indiana, doctors and hospital executives say Indianapolis-based Lilly's drug, administered by infusion, has been a challenge to use for a wide range of reasons—including low demand from patients, its effectiveness only during early stages of the disease, and the need to set up separate facilities so COVID patients won't infect non-COVID patients receiving other infusions.
The Regeneron drug is also administered by infusion, and the process for either drug can take up to two hours under the watch of a nurse.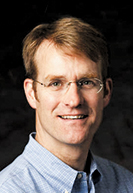 "This is not like getting a prescription for an antibiotic and walking down to your pharmacy and taking it for the next five days," said Dr. Christopher Doehring, vice president of medical affairs at Franciscan Health. "It's an unusual therapy, and people aren't used to it."
For Lilly, the stakes are large for its reputation—and perhaps for its ability to enter future sales agreement with U.S. and foreign governments for such critical drugs, if doctors and hospitals are slow to use them.
In December, Lilly said the federal government had purchased 650,000 additional doses of bamlanivimab for $812.5 million, which will be delivered through Jan. 31. The latest agreement brought the total doses purchased by the U.S. government to 950,000.
Gearing up
Even with all the challenges, some area hospitals are taking big steps to make the Lilly and Regeneron drugs available to patients.
Both antibody treatments are laboratory-made proteins that mimic the immune system's ability to fight off harmful antigens such as viruses. The treatments are not vaccines, and do not prevent people from getting infected. However, they can keep many infected patients from getting sicker and needing hospitalization.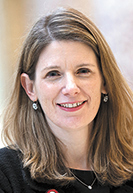 Last fall, Indiana University Health spent weeks converting an office building near Methodist Hospital into a 16-bed infusion center dedicated to COVID-19 treatments.
The health care system said it couldn't bring COVID-19 patients into standard infusion areas, which are often used by patients with compromised immune systems.
"They have cancer. They have other conditions," said Dr. Michele Saysana, IU Health's vice president of quality and safety. "And so they are the last people we want to expose to COVID."
An army of about 30 IU Health workers turned several classrooms in the office building into a temporary infusion center, looking for ways to make it safe for patients getting the Lilly and Regeneron antibody treatments.
"All we did for 2-1/2 weeks was figure out how to take an office building and turn it into a licensed hospital with controlled entrances, controlled exits, all the sterilization processes you would need to keep patients and staff safe," said Brian Kremer, vice president of medical affairs for IU Health.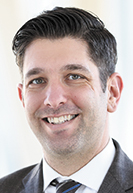 The infusion center opened in late November and has since treated more than 300 people with the Lilly and Regeneron drugs, leaving IU Health with about 500 doses on hand.
Meanwhile, a group of three hospital systems—Community Health, Franciscan Health and Eskenazi Health—have banded together to set up a COVID infusion center on the east side.
The center is inside the NeuroDiagnostic Institute, a mental-health hospital operated by the state on the Community East campus.

It was the best option for the three hospital systems, said Doehring of Franciscan Health.
"None of us have any extra space, really, to provide infusion services to COVID patients," he said.
Between the three systems, more than 500 patients have been referred to the infusion center for the antibody treatments, he said—a number that is increasing by the week.
"We do have plenty of doses and expect usage to continue to increase," said Dr. Robin Ledyard, vice president of medical affairs at Community Health. She said the center is doing 50 infusions a day.
The major benefit is that most patients respond to the medications and avoid hospitalization. That keeps hospital beds open for those patients who are in distress and no longer eligible for antibody therapies.
"We can assume we have saved over 50 hospitalizations," so far from the partnership in Indianapolis, Ledyard said.
Increased usage
The partnership was built with the help of Lilly, which also helped assemble another partnership among three health systems, Saint Joseph Health System, Beacon Health System and Goshen Health. Lilly is also in the process of helping several health systems in southern Indiana open a joint infusion center.
In total, Indiana has 54 COVID-19 infusion centers, many of them based at or near hospitals, according to the state health department. Every large hospital system in central Indiana offers COVID-19 infusions, either on their own or in a partnership.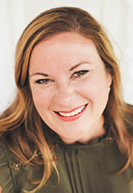 Many of them are racking up higher numbers of infusions weekly—a bright spot for Lilly and for patients, said Janelle Sabo, a Lilly executive in Indianapolis overseeing COVID-19 therapies.
The picture has improved even since mid-December, when officials of Operation Warp Speed, the federal program to rush medical treatments to COVID-19 patients, appeared on national television to say that less than 20% of the antibody shipped by Lilly and Regeneron had actually been used.
"It should be used much more," the program's scientific head, Moncef Slaoui, told CNBC at the time, pointing out that the antibody treatments could reduce hospitalizations as much as 70%. The drugs are indicated for patients with mild-to-moderate COVID-19 patients.
Less than a week later, Lilly CEO Dave Ricks appeared on the CBS Sunday news program "Face the Nation" to implore doctors and hospitals to use the drug more frequently.
"This is the time to put it to work against the patients who are suffering," Ricks said on Dec. 20.
Now, Lilly is saying it is seeing improvement, although it is hard to quantify, because the drugmaker doesn't track usage. It sells all its doses to the federal government, and lets it distribute them to states and territories.
"We know that the utilization rate in those units is getting higher and they're seeing more patients than they previously had," Sabo said.
Hesitant patients
Even so, some doctors say it's a constant challenge to get COVID-19 patients to take antibody treatments, even though it might save them a trip to the hospital and severe complications.
That's due to several factors. First of all, both the Lilly and Regeneron treatments are authorized only in the earliest days of a patient's illness. The drugs need to be administered within 10 days of a positive test.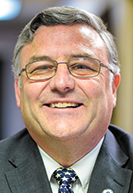 "So, if people are delaying getting evaluated, that may put them outside that window of opportunity," said Dr. David Welsh, health officer for Ripley County in rural southern Indiana and past president of the Indiana State Medical Association.
Another factor, he said: Infusions, which involve intravenous needles, frighten some patients, who would rather just take a pill.
"On top of that, there's some folks out there that are still of the mindset of, 'Oh, I don't need to get tested because then I might have to quarantine.' So, they're not getting tested as readily as they should. And we're missing opportunities to really help folks with these medications."
The drug itself is free to patients. However, health care facilities will be allowed to charge a fee for administering it. Several insurers, including Indianapolis-based Anthem Blue Cross, said they wouldn't charge patients for the infusion costs.
For Lilly, figuring out how to respond to the challenge is shaping up as a testing moment. In addition to helping small hospitals set up partnerships with other hospitals, Lilly is pushing a message that patients need to get tested for COVID-19 as soon as they begin to feel symptoms, in order to get within the 10-day window for treatment.
"We're learning that it's hard for some patients to navigate the web," Sabo said. "And the messaging needs to be simpler. So those are things that are being done."
For Lilly, the opportunity to sell the antibody therapies could be limited to a year or two, if vaccines made by Pfizer and Moderna that are now making their way into the general population prove effective, some doctors say.
But Lilly says the opportunity could stretch long beyond a time when the world is immunized. "Vaccines are not perfect," Sabo said. "So, patients will still get sick. And when they do, COVID-19 therapeutics will still have a role to play."•
Please enable JavaScript to view this content.