Almost as fast as they went up, they came down again.
Temporary infusion clinics in central Indiana that were hurriedly set up to treat patients diagnosed with early stages of COVID-19 have already closed, just months after opening.
Clinics operated by or affiliated with Indiana University Health, Community Health, Franciscan Health and Eskenazi Health shut down in late April, signaling a drop-off in demand as more Hoosiers get vaccinated and the number of infections has fallen.
It's a moment of reckoning for Indianapolis-based Eli Lilly and Co., which, unlike several other drugmakers, did not develop a vaccine for COVID-19 but made the antibodies used in hospitals and infusion clinics.
The antibodies are laboratory-made proteins that mimic the immune system's ability to fight off harmful antigens such as viruses. The treatments do not prevent people from getting infected. However, they can keep many infected patients from getting sicker and needing hospitalization.
The use of COVID antibodies has fallen across the United States lately and, along with it, Lilly's sales in that category. For the first three months of the year, Lilly sold $810.1 million of COVID antibodies, down from $871.2 million in the previous quarter.
The drugmaker's biggest customer is the U.S. government, which buys hundreds of millions of dollars' worth of the antibodies and ships them to hospitals and clinics around the country, including in Indiana.
In recent weeks, federal regulators have halted the distribution of Lilly's combination of the two antibodies—bamlanivimab and etesevimab, which are administered as a cocktail infusion—in Indiana, Arizona, California, Florida, Oregon and Washington.

Those are all states where coronavirus variants from Brazil and South Africa are growing and now account for more than 10% of those with the disease.
The government had previously paused the Lilly cocktail in Illinois and Massachusetts.
Regulators said hospitals and clinics in those states should use another product, Regeneron's antibody treatment of casirivimab and imdevimab.
In April, the FDA revoked its emergency-use authorization for Lilly's bamlamivimab, when administered alone, at the drugmaker's request, after studies showed it was not effective as a solo treatment for COVID variants.
As a result, the government terminated an earlier purchase agreement for bamlanivimab alone, and orders were canceled for the remaining 350,856 doses scheduled for delivery.
The combined effect of all those actions has dealt Lilly a multiple whammy. In late April, the drugmaker lowered its full-year sales forecast for COVID antibodies to a range of $1 billion to $1.5 billion, down from an earlier range of $1 billion to $2 billion.
But Lilly officials say they are not backing off and will continue to supply the drugs, including to India, where COVID-19 surged this spring.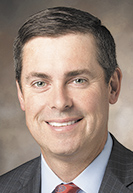 "We didn't get into this because we were thinking about margins or business profile," Lilly CEO David Ricks said during an April 27 conference call. "It was to be useful during the pandemic, which is still going on, obviously, raging in other parts of the world."
Plan B
It's a sobering moment for Lilly. For months during the darkest days of the pandemic last year, the eyes of the world were on Lilly and other large drugmakers—along with their biotech or university partners—to see which could roll out a medicine that might put a halt to the scourge.
With great acclaim, Lilly rolled out a treatment, first the antibody bamlanivimab, along with Canadian partner AbCellera Biologics, and won FDA emergency-use authorization in November for patients with mild to moderate symptoms—those not yet ill enough to be hospitalized.
Then it licensed the antibody etesevimab from Chinese biotech Junshi Biosciences to use outside of China, and won FDA approval for the cocktail of the two antibodies in April, again for patients with mild to moderate symptoms.
With both antibodies now sharply curtailed, Lilly is going to Plan B and looking to other markets outside the United States for the COVID drugs.
"Increasingly, we'll be selling our products into lower-priced markets or giving it away, because that's where the disease is," Ricks told investors in April. "And when the pandemic period ends, I think we can then take a different look at this enduring business, but we're not there yet."
Some hospital officials say the move away from antibody treatments is a natural one.
"Antibody treatments remain an important tool in the fight against COVID, but at the moment, they are playing a smaller role as vaccines have proven so effective at reducing severe infections and hospitalizations," said Brian Tabor, president of the Indiana Hospital Association. "But new variants mean we have to remain on guard, and so it's encouraging that new treatments and combination therapies are being developed."
Quick market shift
Last fall, Indiana University Health spent weeks converting an office building near Methodist Hospital into a 16-station infusion center dedicated to COVID-19 treatments.
The hospital system said it couldn't bring COVID-19 patients into standard infusion areas, such as the chemotherapy wings of cancer centers, because other patients there often have compromised immune systems.
The infusion center opened in late November and treated hundreds of patients in the early months with the Lilly and Regeneron drugs.
But due to declining cases, IU Health shut down the clinic in April and transitioned the infusions to the Methodist Hospital emergency department.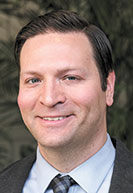 "We administered more than 750 doses prior to that to patients from all across the state, and are still actively treating patients," Dr. Andrew O'Brien, the infusion center's medical director, said in an email to IBJ.
Meanwhile, a group of three local hospital systems—Community, Franciscan and Eskenazi—had banded together in an unusual alliance to set up a COVID infusion center on the east side.
The center was housed inside the NeuroDiagnostic Institute, a mental-health hospital operated by the state on the Community East campus. Doctors from the three hospital systems referred patients there, and contract nurses hired by Lilly ran the infusion center.
But in April, the temporary clinic shut down, and each hospital took the infusions back in-house, chiefly to their emergency rooms.
Eskenazi Health said it transitioned to providing the COVID-19 antibodies in-house in May.
"So far, the process is working very well, and we have been able to treat several patients here on campus, including a pediatric patient, a patient that needed transportation assistance, among others," Todd Walroth, pharmacy manager at Eskenazi Health, wrote IBJ in an email.
'An important role'
Some hospital executives say they knew the life span of COVID antibodies made by Lilly and other drugmakers would be relatively short, and that the drop-off in usage is not a surprise.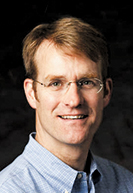 "I think Lilly would tell you that, when this was initially launched and developed, it was characterized as a bridge therapy—something to help protect the most vulnerable, the highest-risk patients until we can get widespread vaccination," said Dr. Christopher Doehring, vice president of medical affairs for Franciscan Health.
Lilly declined to make a senior official in its COVID antibody program available for an interview. But in an email to IBJ, the company said its antibodies have helped keep people out of overcrowded hospitals and freed up intensive-care-unit beds for more serious cases.
"Managing this disease across entire populations requires a diverse set of approaches," the company said. "We believe that antibody therapies will continue to play an important role even now that a vaccine is available. For example, certain populations may choose not to—or may not be able to—get vaccinated, or have a robust response to a vaccine."
Indeed, Lilly has entered into a licensing agreement with Dr. Reddy's Laboratories, an India-based drugmaker, to manufacture another drug, called baricitinib, for treatment of COVID-19 in India, the news agency Press Trust of India reported.
Lilly launched baricitinib three years ago, under the brand name Olumiant, to treat moderate to severe cases of rheumatoid arthritis. But the drugmaker saw it as a potential agent to treat COVID-19 as well.
In November, the FDA granted Lilly emergency authorization to use baricitinib along with remdesivir, an antiviral medication made by Gilead Sciences, in hospitalized patients with suspected or laboratory-confirmed COVID-19.
However, the drug is not without serious safety risks. Baricitinib carries a black-box warning, the strictest labeling of prescription drugs. The FDA has cited risks of infections, malignancies and blood clotting from baricitinib.
Moving forward
From the start, getting infected patients to use Lilly antibodies was a challenge, doctors said. Both the Lilly and Regeneron treatments were authorized only in the earliest days of a patient's illness. The drugs need to be administered within 10 days of a positive test. So any delay in getting evaluated could put them outside that window.
In addition, infusions, which involve intravenous needles, frighten some patients, who would rather just take a pill instead of sitting for a two-hour procedure.
"This isn't where you just take a prescription and go get it filled at the pharmacy," Doehring said.
But despite the sudden drop-off in demand, Lilly says it intends to continue the fight full bore against COVID-19.
The company told investors in April it expects to invest $400 million to $500 million this year to research and develop additional COVID-19 therapies.
Lilly has begun clinical development of an anti-SARS-CoV-2 antibody designed to work against all currently known circulating variants of concern. The action comes weeks after the FDA revoked the single-use emergency authorization of Lilly's first COVID-19 antibody due to the rise of variants.
The new antibody, temporarily called LY-CoV1404, binds and neutralizes all known variants of the COVID virus, according to preclinical data released last month by Lilly's partner, AbCellera.
The new antibody is entering clinical trials as part of Lilly's study in patients with mild to moderate COVID-19 illness.
"It has always been our view that additional antibodies from Lilly and others will need to be developed to address the evolution of the virus, including emerging variants that can differ by country or even by state," Lilly said in a statement in mid-March. "In fact, this is what drove our work on bamlanivimab and etesevimab together and continues to underpin our strategy moving forward."•
Please enable JavaScript to view this content.