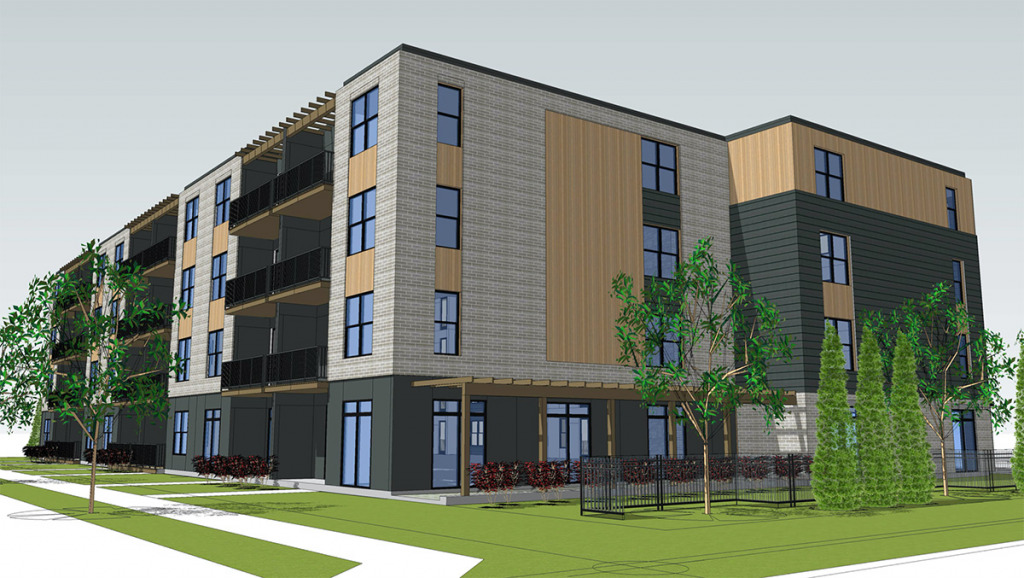 An $8.5 million senior housing project is in the works on the near-east side of Indianapolis, but construction may not start for at least a year.
Indianapolis-based TWG Development LLC intends to build a 44-unit apartment building at 414 N. Rural St. The four-story project would be comprised entirely of affordable units for area seniors.
"We think it's a great project and location, but we have a lot to do between now and actually getting started," said Tony Knoble, president of TWG.
Knoble did not offer specifics for income thresholds for the project, to be known as Rural Senior, as those details are still being finalized.
He said the project is expected to cost $8.5 million to $9 million, with hopes of landing affordable housing tax credits from the Indiana Housing & Community Development Authority during its 2021 tax cycle. He did not specify how much in tax credits are being sought.
Knoble said if the project is awarded tax credits, work will begin in "12 to 15 months."
The development will include multiple amenity areas, as well as a 37-space surface parking lot. It would sit near the southwest corner of Rural and East Michigan streets. Unit configurations have not yet been finalized.
The project would span nearly one acre, across six parcels. Two of the parcels are owned by Eddie Cline, while John Sturm, Renew Indianapolis Inc. and RCV & RAV Rental Inc. each own one parcel. TWG has the properties under contract.
The firm is expected to ask the Metropolitan Development Commission on Sept. 2 to approve plans to rezone the property from the D-5 dwelling district to the D-8 district, which allows for multifamily developments. It already received recommended approval from the commission's hearing examiner.
TWG is also the architect on the project.
Please enable JavaScript to view this content.