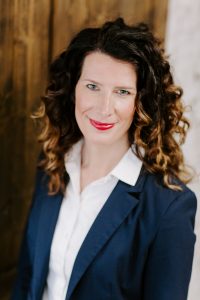 Carmel-based business communications software company Authenticx Inc. has landed $7.5 million in growth capital, the company said Thursday.
The Series A funding round was led by Salt Lake City-based Signal Peak Ventures, with participating investments from Chicago-based M25, Greenwich, Connecticut-based Sopris Capital, and Allos Ventures and Elevate Ventures, both based in Indianapolis.
M25 and Elevate also participated in an $$1.3 million round of funding for the company early last year.
Authenticx, founded in August 2018 by CEO Amy Brown, has developed a system to analyze what's recorded in customer calls and harness the information in a way companies can act on it.
The system provides health care and insurance organizations with an easier way to store and analyze customer insights that exist in patient or customer recorded calls, texts, online chats, emails and more. The company says its system can improve the performance of call centers, reduce unnecessary calls and improve customer communications.
Authenticx said the new funding will be used for ongoing product development and to boost hiring.
The company expects to have about 32 employees by the end of June and 50 by the end of the year. That's up from fewer than 20 employees a year ago.
"Entrepreneurs take on a lot of risk," Brown said in written comments. "You pour your heart and soul into your product. This growth momentum tells us the risk was worth it. We are thrilled to put this new capital to work scaling out our team."
The business does not disclose its clients, but said some of the "most prominent health care organizations across the country use Authenticx."
"We were drawn to Authenticx because their leadership team clearly has the talent and experience to solve a meaningful problem in the market," Mckay Dunn, partner at Signal Peak Ventures, said in written remarks. "Their traction has been phenomenal and their vision for the future of the business is inspiring."
Please enable JavaScript to view this content.