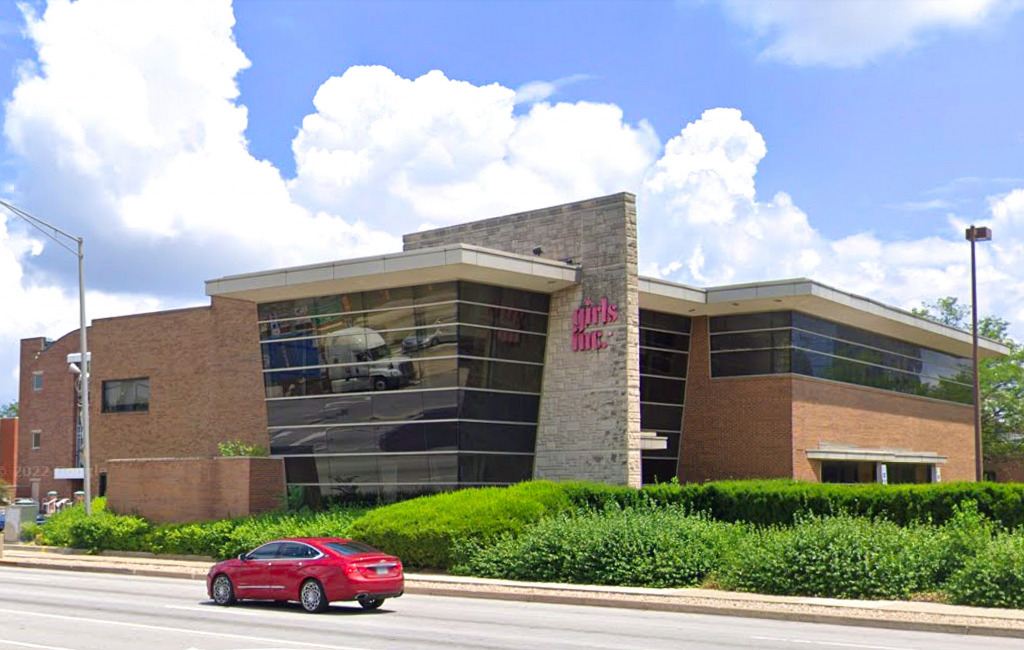 Two not-for-profits focused on affordable housing are relocating their offices to a stand-alone office building in downtown Indianapolis with a satellite office of Merchants Bank of Indiana.
Rdoor Housing Corp., formerly known as Merchants Affordable Housing Corp., plans to move into its new offices at 441 W. Michigan St. in the coming weeks. Formerly home to Girls Inc. of Marion County, the 17,500-square-foot building will be shared between three parties: a commercial and mortgage banking satellite office of Merchants Bank of Indiana will take the first floor, while Rdoor and another not-for-profit, Partners in Housing, will occupy the upper level.
The building was purchased from Girls Inc. by an affiliate of Merchants Bank for $3.1 million in May. Girls Inc. moved its local offices to 3935 N. Meridian St.
Rdoor is currently located at 410 Monon Blvd. in Carmel. Partners in Housing is located at 725 N. Pennsylvania St. in Indianapolis.
Work is expected to conclude on the Michigan Street building in the next week, with Rdoor and the other tenants set to move in within 10 days.
Established in 1981, Rdoor focuses on developing and preserving affordable housing units in Indiana by building, acquiring or upgrading apartment properties. Merchants Bank of Indiana has helped support its activities since the not-for-profit's beginning.
Merchants Affordable Housing Corp. was founded by Michael F. Petrie, who is currently a director and chairman of Merchants Bank of Indiana.
"It is incredible to see how far [Rdoor] has come in its storied history since I started it in support of my lifelong passion for enhancing and preserving affordable housing," Petrie said in a media release. "The new name and headquarters mark the beginning of what I know will be a continued commitment to furthering the mission of creating stable, vibrant and healthy communities in Indiana and beyond."
Bruce Baird, president and CEO of Rdoor, said the group's move downtown aligns with its goals to be more directly tied to not only state's main population center, but a central area it serves. Rdoor's portfolio consists of about 3,000 apartment units across 19 properties in the state, including more than 1,500 units in Indianapolis.
"It's a better fit for us to be in the heart of the city and to be be working closer to most of our properties and to many of the people who use our services," Baird said. "We know downtown has had some challenges … but we also feel like it has a lot going for it. And being in the heart of the city just makes sense for us, as we're going to have quite a bit of room for growth."
He said the name change to Rdoor gives the organization some brand separation from Merchants Bank of Indiana. The new name, he said, is a play on the term "ardor" which means enthusiasm or passion.
Much of Rdoor's growth is expected to occur alongside Partners in Housing, which runs supportive housing programs for the city of Indianapolis. The companies share several employees, with a total of 22 full-time workers and two part-timers between them, Baird said.
Baird said he is hopeful Rdoor will acquire its 4,000th unit by the end of this year, despite what he described as a "rather challenging landscape" brought on by continued increases in interest rates and other housing costs. He said he expects Rdoor to continue playing a significant role in both the affordable housing space and supportive housing projects through its operation agreement with Partners in Housing.
He said the company will continue focusing on preserving affordable housing, by acquiring properties that are near the end of their affordability terms—typically about 15 years after completion—to prevent them from being bought and turned into market-rate units.
Rdoor and its affiliates also are actively looking to begin development outside Indiana.
"We think we are really poised to grow, and we're excited about that," Baird said. "We also think that there's a lot to do in Indianapolis and there's work to do around the state, so we're excited to be a part of that, as well."
Please enable JavaScript to view this content.