Should the Legislature approve a cigarette tax increase in 2020?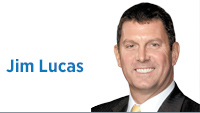 "The road to hell is paved with good intentions."
I can think of few other quotes as appropriate to the upcoming push in the next Indiana legislative session to increase cigarette taxes and raise the smoking age from 18 to 21. I am not a smoker but enjoy an occasional cigar, and for me, this issue is about individual freedom and principle.
The arguments made to increase taxes and raise the age to use a legal product are as well-meaning as every other instance of compassionate legislation ever offered. Ironically, this push also highlights the growing dangers of the hypocrisy of our government and the continued erosion of individual liberty.
The biggest hypocrisy is that, if smoking is that bad, why not just criminalize it? The Centers for Disease Control and Prevention states that smoking kills more than 480,000 people each year, with smoking-related illnesses costing more than $300 billion a year. Yet, smoking is still legal because the revenue is so great.
The continued willful sanctioning of laws "for our good" is nothing more than death by a thousand cuts. If we tolerate laws based on government compassion, a great argument could also be made regarding other areas of our lives, starting with America's obesity problem. The CDC states that obesity affects one in five children and one in three adults. Over a quarter of Americans 17-24 years old are too heavy to join the military, and obesity costs the U.S. health care system $147 billion each year.
Under this compassionate government mindset, how safe is our food from increased taxation?
What of the hypocrisy of assigning an arbitrary age limit to exercise our individual rights and freedoms? At 18, a person is considered an adult and can join the military and die fighting for our freedoms, vote, be charged with a felony, enter into legal contract and accumulate hundreds of thousands of dollars of unforgivable student loan debt, but would not be able to legally use a product available to other adults.
Will this law actually stop this behavior or will it simply criminalize young adults? Will it be as effective as the laws designed to stop underage drinking or keep drugs out of our schools?
Another specious argument is that increased taxation will save taxpayers money for health care costs. While that sounds noble, this stance disguises perhaps the greatest danger of all: Our government was never intended to be in our everyday lives to the extent it is today. Daniel Webster once stated that the Constitution was made to guard the people against the dangers of good intentions. The Founding Fathers knew history and the suffocating creep of government, which is why they severely limited the power of government. Remember, the power to tax is the power to destroy.
The long-term solution is to start respecting the rights and choices of individuals but hold them accountable for their decisions and actions. Growing government is not the answer, and history has shown the dangers of growing governments with good intentions—and where it eventually leads.•
__________
Rep. Jim Lucas is a Republican state legislator from Seymour and represents House District 69. Send comments to ibjedit@ibj.com.

Click here for more Forefront columns.
Please enable JavaScript to view this content.