One bill under consideration by lawmakers allows tenants to have their evictions expunged, but does it go far enough?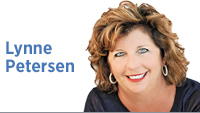 In recent months, there has been significant media attention regarding Indiana's eviction filings. National databases have targeted Indiana, comparing it to other states that track and record eviction filings very differently.
Until 2021, there was no way to differentiate between simple civil cases and eviction cases without examining each one individually. Consequently, before 2021, tallying eviction filings required a certain degree of "guesstimating," leading to inaccurate and inflated figures.
Additionally, the Indiana Apartment Association knows through member data that approximately 40% of eviction filings do not result in an eviction order's being issued because the tenant pays his or her debt before the hearing occurs.
Because those cases are rarely dismissed, they linger in the court system, inflating the number of eviction filings and appearing on a prospective resident's tenant screening application.
To assist residents who have not actually been evicted and to determine Indiana's true eviction numbers, Rep. Ethan Manning has filed House Bill 1214.HB 1214 proposes three primary changes. The first would allow tenants to petition the court to seal their eviction records in certain circumstances, including when the resident pays rent before the eviction hearing or when the tenant wins his or her case either initially or on appeal.
Not only will this benefit residents, but it will also better reflect Indiana's true eviction numbers.
Next, HB 1214 requires that participation in the Indiana Supreme Court's Pre-Eviction Diversion Program remain voluntary for both residents and property owners. Currently, the program has not been made mandatory, as many believe compelled participation is a policy decision the judicial branch does not have the authority to impose.
Ultimately, most eviction filings occur due to non-payment of rent. Participation in eviction diversion can extend the eviction process up to 90 days. If a tenant is either unwilling or unable to pay rent or apply for rental assistance, there is no reason an eviction filing should be delayed.
After nearly 18 months of state and federal eviction moratoria, property owners should no longer be forced to continue housing non-paying tenants at the owner's expense. Likewise, neither party should be forced into a pre-eviction diversion program to simply stall the eviction process.
Finally, the bill allows property owners to initiate an emergency rental assistance application on their tenant's behalf. Although federal law permits this practice and the most successful programs use it, not all of Indiana's ERA programs allow the landlord to begin the application process on behalf of the tenant who has not paid rent.
Distribution of rental assistance is the single most effective way to keep struggling tenants housed. Yet one of the greatest obstacles property owners experience is convincing residents to apply. Allowing property owners to initiate applications will streamline the process, assist landlords struggling to recoup pandemic-era losses, and ensure Hoosiers eligible for assistance receive the help they need to stay housed.
In January, HB 1214 passed out of the Indiana House with unanimous, bipartisan support. It now advances to the Senate.•
__________
Petersen is president of the trade association Indiana Apartment Association. Send comments to ibjedit@ibj.com.

Click here for more Forefront columns.
Please enable JavaScript to view this content.