Is logging a good way to manage Indiana's forests?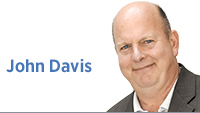 Forests are dynamic places. Managed or not, the woods you see today will change over the next couple of decades. Some species will expand; others will contract. The reason is that each plant or animal species requires specific needs to sustain itself and what's available to meet those requirements changes as the forest changes.
Decades of peer-reviewed research shows that science-based forest management brings the greatest diversity of the largest group of species to forests. The alternative—relying on natural disturbance—once did, but no longer.
Clearly, we have far less forestland than 200 years ago, yet we expect forests to support the same species. Back then, with so much forestland, more was exposed to tornados, floods and fire. Nature provided sufficient disturbed land for the species that needed it. Today, only tornados remain prevalent, thus the shortage of habitat.
As a result, many species are threatened; however, if the correct habitat is made available, species will recover. Done correctly, select harvesting of trees helps renew the forest ecosystem by creating on a regular basis what nature does periodically.
Today, many people view the forest as a place to recreate and let nature do her thing. But, long-term, forests are and need to be more. Management through select harvesting techniques allows the forest to achieve a future desired condition. Harvesting creates openings in the forest—some small, others large—to allow habitats to develop for numerous songbirds and other wildlife.
While setting aside areas or entire forests from harvesting might look better in the short term and make us feel good, the unintended long-term consequence threatens numerous species.
Scientific data show that Indiana's 13 state forests have the widest age diversity of tree species of any land-holding group in the state. That is the result of more than 100 years of science-based management. Both international and North American environmental standards have verified for the last 11 years that science-based forest management is sustaining a diverse and renewable forest system in Indiana's state forests.
In 1901, the Legislature created the Division of Forestry. Those legislators intended that we take a multi-use, multi-benefit approach to forest management. This included removing trees "in a manner that benefits the growth of saplings and other trees by thinnings, improvement cuttings, and harvest processes."
DNR's nature preserves, fish and wildlife areas and state parks undergo little to no forest management and are therefore home for species that require little or no forest disturbance—and offer many recreation needs in the process. The Division of Forestry and many private landowners are providing the habitat for those species that require forest disturbance to survive. The byproduct is wood, a renewable resource everyone uses. This is a win-win situation for Indiana and the species that call this state home.
Active management is the only solution to sustaining diverse forests. More information in greater detail is available at dnr.IN.gov/forestry or by contacting me to arrange a guided tour through a state forest.•
__________
Davis is a deputy director of the Indiana Department of Natural Resources overseeing the land management team. Send comments to ibjedit@ibj.com.

Click here for more Forefront columns.
Please enable JavaScript to view this content.