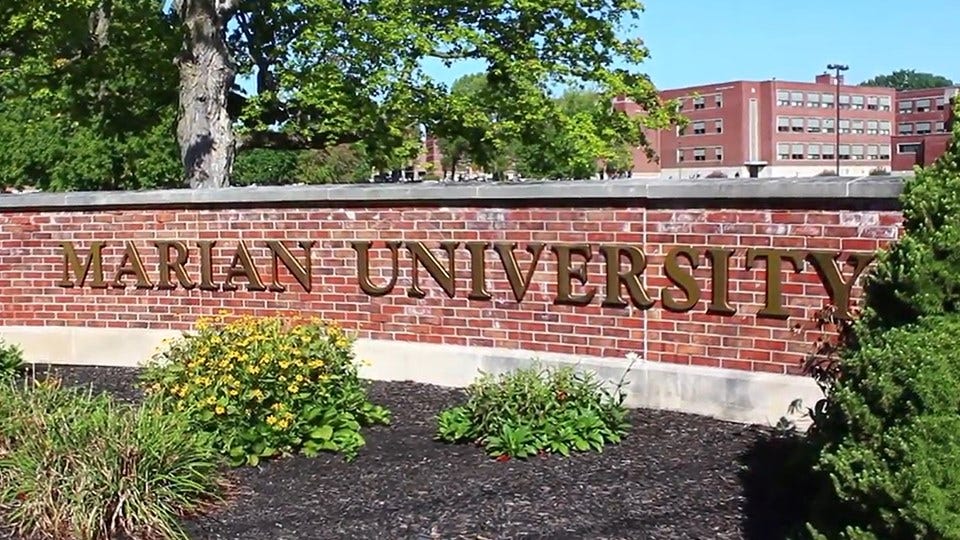 Marian University has kicked off a $500 million fundraising campaign to support capital projects, scholarships and program expansion at the Catholic institution in Indianapolis.
The school says the campaign, titled "Journey to 2030: Always Forward," had already raised $240 million prior to the public launch.
Marian says it is placing special emphasis on growing the new E.S. Witchger School of Engineering. The program welcomed its first class of engineering students this fall semester. The school also plans to increase the scholarship endowment and hire more faculty for the Fred S. Klipsch Educator's College.
"We have a remarkable vision to provide an education distinguished in its ability to prepare transformative leaders for service to the world, and we are able to create a record of remarkable success in pursing this vision because all of our generous partners," said Marian University President Daniel Elsener. "We are blessed that members of our university community, the Indianapolis community, and many alumni and friends are eager to generously support our efforts in building this great Catholic university to be at the service of all."
The campaign was announced last week during Marian's annual gala, which also raised a record $2.6 million to fund scholarships.
Please enable JavaScript to view this content.