Democratic Prosecutor Ryan Mears held off a spirited challenge from Republican opponent Cyndi Carrasco in one of Marion County's most-watched races.
As of 9:30 p.m. Tuesday evening and with 77% of vote centers reporting, Mears had 58.5%, to Carrasco's 41.5%.
Mears' victory dashed Republicans' hopes of winning their first countywide race in Indianapolis in a decade, a period in which Marion County became increasingly dominated by Democrats.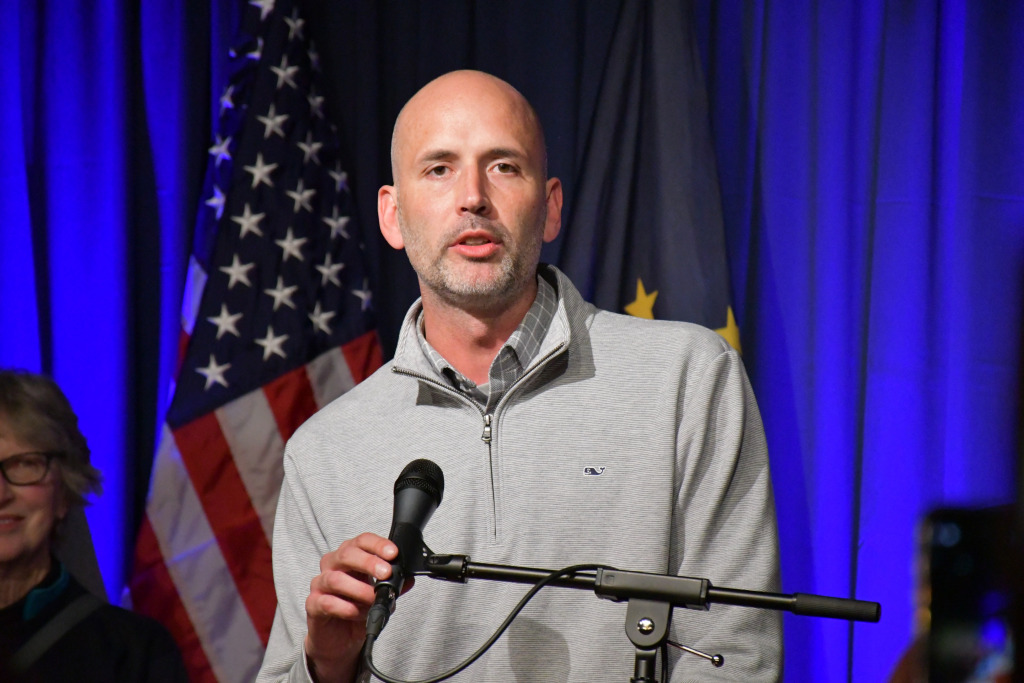 In a statement Tuesday evening, Carrasco conceded and congratulated her opponent.
"We have shaped the narrative, and we have had an impact," the statement said. "To Ryan Mears, I offer my congratulations and hope you will take the trust voters have placed in you to make much-needed changes in our criminal justice system."
The win came despite heavy spending by Carrasco on television ads and social media accusing Mears of agreeing to too many "sweetheart deals" for violent criminals. 
"It's really easy to demonize someone," Mears said, addressing a crowd of supporters Tuesday night. "But it's a lot harder to come up with concrete solutions."
Indiana Democratic Party Chair Mike Schmuhl said that Mears' victory came despite efforts by outside groups to influence the race with "dark money." A national PAC paid $350,000 for ads supporting Carrasco.
Throughout his campaign, Mears emphasized the importance of second-chance programs and addressing root causes of crime. He also defended his decisions not to prosecute cases involving possession of small amounts of marijuana or violations of the state's now-on-hold abortion ban. He said his office wanted more time to focus on the prosecution of violent criminals.
Mears' opponent criticized his "blanket decisions" not to prosecute certain kinds of crime and for failing to "red flag" the shooter at a mass homicide at a FedEx facility in a way that could have kept him from legally possessing firearms.
Mears' victory gave him his first elected four-year term as prosecutor. He was chief trial deputy under late Prosecutor Terry Curry when the Democrat announced his resignation due to his worsening health. A Democratic caucus selected Mears to succeed Curry instead of a candidate endorsed by Mayor Joe Hogsett.
Mears has worked in the Prosecutor's Office for more than 15 years. He received his law degree from Indiana University Robert H. McKinney School of Law.
He grew up in Indianapolis and attended Cardinal Ritter High School, a private, Catholic school on the west side. He played basketball there and later at St. Joseph's College in Rensselaer.
Please enable JavaScript to view this content.