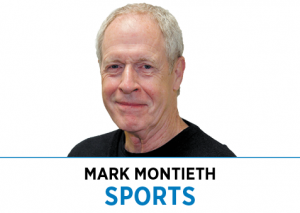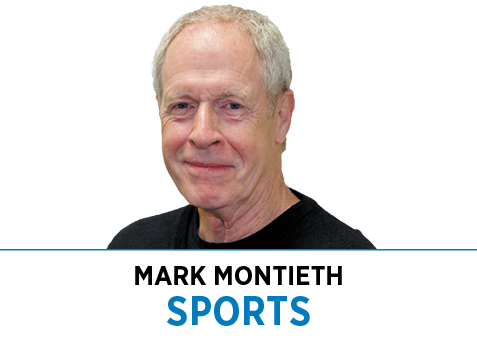 Logically, one would think the best place to keep an Olympic gold medal would be a safe, a safety deposit box or at the very least a secure display case.
Sugar Ray Seales, the only American boxer to win gold in the 1972 Olympics, doesn't cater to logic, however. He keeps his medal in his right pants pocket.
"It's my American Express card," he likes to say. "I don't leave home without it."
Call him crazy. Call him an egomaniac. You would be wrong on both counts, though, because he's being generous. He wants to share the symbol of his greatest achievement with anyone who might benefit from a bit of motivation or positive thinking. He matter-of-factly calls himself a "giver," and nobody who knows him disputes the assessment.
"I would almost be willing to bet my life there has not been a gold medal that has brought more joy to so many people in life as that gold medal," said Keith Boggs, president of the Indiana Golden Gloves organization. "You can wear it; you can hold it. I won't put it around my neck, but he certainly doesn't mind putting it around someone else's neck."
Seales, 70, has been sharing his medal since he moved to Indianapolis about 15 years ago to be with his wife, Mae. He had met her in Tacoma, Washington, where he spent most of his childhood, and they were married in 1987. But she was from Indianapolis, and over time it became clear that, if he was going to live with her, he was going to live in her hometown.
She passed away in February from a heart condition, however. And with six of his seven siblings living in the Tacoma area, he's made the practical decision to move back there in October with one of his sons, with whom he now lives in a north-side apartment.
"It's a big loss for the city, but he needs to get back with his family," said Dr. John Abrams, the local ophthalmologist who has played a leading role in Seales' story.
Big loss, indeed, and not just within the boxing community. While complete strangers have been touching Seales' gold medal, he's been touching lives. That's both his nature and something he's been trained to do with hard-won experience. And while his hard-luck story is all too typical in the boxing world, he escaped with his heart and soul intact. He so quickly and thoroughly became a significant contributor to the local boxing community that he was among the original class of inductees in the Indiana Boxing Hall of Fame in 2018.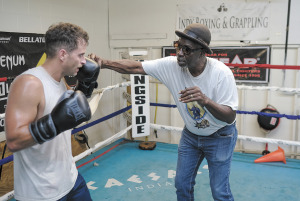 His impact has spread well beyond the ring, however. He can't help but engage wherever he goes. Abrams, the Indiana Pacers' team ophthalmologist, recalled taking Seales to a game where he was honored as a "Hoosier Hero" for his volunteer work. Afterward, Abrams walked out to the court to retrieve Seales for the ride home and found him sitting behind the team bench holding court with about 30 fans, showing off the medal and draping it around the necks of strangers.
"He's always been a good guy; that's his nature," said longtime local boxing promoter Fred Berns. "It's not like he's acting or anything."
'Hit him, Ray'
He's traveled a hard road to become that guy—a road that left him almost perpetually broke but never bitter.
Seales was born in St. Croix in the Virgin Islands. His father was a boxer, and an older brother had taken up the sport, as well. When his brother lost an eye after being hit with a piece of fruit, his mother took her kids—all eight of them—to Tacoma after hearing from her sister about an eye doctor who could help him.
They lived within an easy walk of the Boys Club. Ray, 12 years old when he arrived in Tacoma, showed promise there, but his training was interrupted by four short stints in jail for petty crimes. Finally, in 1971, an uncle yelled at him loudly and angrily enough to get through to him and direct his focus exclusively to boxing.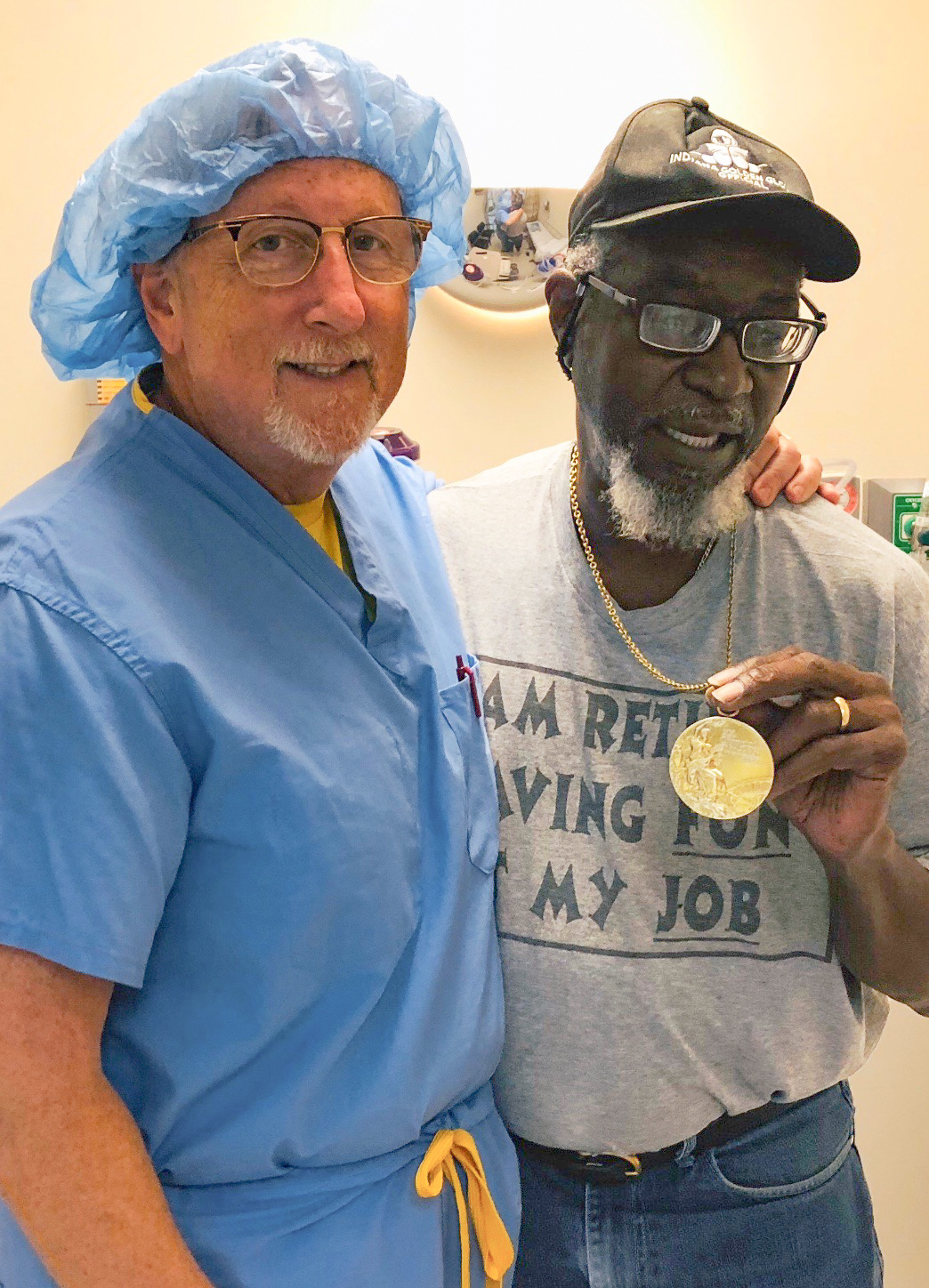 He qualified for the Summer Olympics the next year and won gold in Munich, going 5-0 against fighters from East Germany, Ireland, Cuba, Yugoslavia and Bulgaria. He said he fought for both his country and his mother, Belencita. Such was her faith in him that she bought an airline ticket to Munich six months before he had even qualified for the Olympics. How could he let her down? Her shrill voice—"Hit him, Ray! Hit him again!"—could be heard above the muffled crowd noise via the worldwide telecasts.
That Olympics, however, is remembered primarily for tragedy. Palestinian terrorists murdered 11 Israeli athletes and coaches and a West German policeman two days before Seales' gold medal bout. All athletic outcomes in the Games, including swimmer Mark Spitz's seven gold medals and the U.S. basketball team's controversial loss to the Russians, were overshadowed by it.
Seales is boxing's second notable "Sugar Ray," following welterweight and middleweight champion Sugar Ray Robinson and preceding 1976 Olympic gold medalist and multiple title holder Sugar Ray Leonard. But while Robinson and Leonard reaped the rewards of their success, Seales did not. His Olympic fame outside of the Tacoma area was dampened by the Olympic tragedy, and he was poorly managed.
"I knew several of his advisers," Berns said. "Willie Sutton [a legendary bank robber] had nothing on them. He was mismanaged. The people who were helping him were burglars. Boxing is like that."
Seales made mistakes of his own as well, squandering money and energy with a "playboy" lifestyle. He finished his professional career with a 69-7-3 record after starting 21-0. One of those draws was a 10-round match with future middleweight champion Marvin Hagler in 1974. Two judges ruled it a draw and one scored it in favor of Seales, as did the Tacoma newspaper reporter, but the draws were upheld.
Seales suffered a detached retina in 1981. He fought for two more years while legally blind by memorizing eye charts and enlisting the cooperation of greedy promoters. He retired in 1983. He was left with debts totaling nearly $100,000 after undergoing seven eye surgeries.
Sammy Davis Jr. performed a benefit concert for him in Tacoma on Jan. 20, 1984, with Muhammad Ali among the celebrity guests. The event drew only 4,000 people and failed to turn a profit, but Davis personally paid off Seales' debt.
Seales had—and still has—virtually no vision in his left eye, despite four surgeries on it. He had undergone three surgeries in his right eye as well but remained legally blind in it until Abrams fixed the dense cataract with a 3-1/2-hour surgery in August 2018. Even in the pre-op room, Seales was sharing his medal with the nurses.
When Abrams removed the patch from Seales' right eye the next morning, Seales was able to see his wife for the first time in several years. He now has better than 20/40 vision in it and plans to take the test to earn a driver's license after he returns to Tacoma.
"In 35 years, it was the most challenging surgery and the greatest recovery I've ever achieved to restore somebody's vision," Abrams said. "And I've had about 30,000 of them."
All the way back to Tacoma
Seales will continue working with local boxers when he's able to get a ride to local gyms, as he did earlier this week at Indy Boxing and Grappling, 4903 E. 23rd St. Although not an official coach, he has played a major role in the success of local clubs. He has made a notable difference in the success of many fighters by reaching into their hearts and minds while speaking calmly and directly.
He honed those skills while working as a full-time instructor of autistic students for 17 years at Lincoln High School in Tacoma.
"I met them at the bus," he said. "Having to control them from the bus, then inside the building until they got back on the bus. Day in and day out. Day in and day out. I had to get that right. But once you get that right, things change, because they love what you're giving them."
Same goes for local kids at the gym. The smiles and fist bumps they offer Seales reflect his impact. So do the championships. Seales helped Sarge Johnson's Riverside gym win two Golden Gloves state championships and has helped Pat McPherson's IBG club win six in a row. The coaches at those facilities deserve most of the credit, but Seales' role is well-recognized.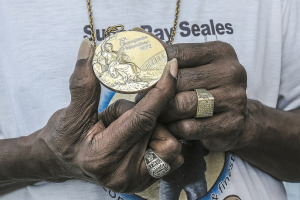 "You have to remember he won that medal 50 years ago," Berns said. "But when [kids] see him and he gets in the gym and he shows them something—you can't win an Olympic gold medal without a high skill level. He's inspirational. It's like a calling with him."
Seales doesn't limit his interaction to boxing. Some of the kids at the IBG facility compete in mixed martial arts, and he'll talk with students in other disciplines, as well.
"I have a karate school, and I teach karate and boxing at some day cares," Boggs said. "I have brought Sugar with me many times to get them excited and just see a positive role model."
Seales has been an unexpected gift for Indianapolis. Rarely if ever has such a notable athlete been dropped into the city by circumstance and contributed so much as a volunteer. Those who have met him wish there were a way to keep him and his medal here, but it doesn't appear likely.
"I have a lot more to give," Seales said. "I'm just a young 70. I don't let nothing slow me down. Keep on moving, man."
All the way back to Tacoma.•
__________
Montieth, an Indianapolis native, is a longtime newspaper reporter and freelance writer. He is the author of three books: "Passion Play: Coach Gene Keady and the Purdue Boilermakers,""Reborn: The Pacers and the Return of Pro Basketball to Indianapolis," and "Extra Innings: My Life in Baseball," with former Indianapolis Indians President Max Schumacher.
Please enable JavaScript to view this content.