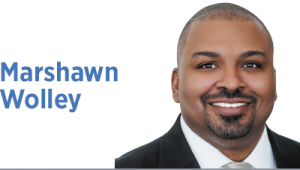 The low Black unemployment rate shows that rising tides do not lift all boats.
Recent economic data suggests that the national unemployment gap between Black workers and white workers has declined to as low as a 1.8-percentage-point difference, with Black unemployment at 5% and white unemployment at 3.2%.
But Black progress in the labor market has not always aligned with broader economic progress. For example, a double-digit unemployment rate for a community that is predominantly white would signal hard economic times.
The Black community in Marion County has been in a sustained economic disaster, having experienced double-digit unemployment from 2010 through 2021. Nationally, the U.S. experienced a 10% unemployment rate briefly in late 2009 that then declined to 4.1% by late 2017.
Black unemployment in Marion County reached a high of 20% in 2013, while, during the same period, white unemployment reached a high of 9%.
Indiana's unemployment rate in the fourth quarter of 2022 was 3%—with the white unemployment rate at 2.6%, compared with 5.5% for Black Hoosiers. That a community sustained double-digit unemployment even as labor markets improved should raise questions and calls for intervention.
But even this Black-vs.-white unemployment disparity is distorted because it doesn't account for mass incarceration and the disproportionate number of murders experienced by Black males.
It has been estimated that both mass incarceration and disproportionate levels of homicides make the employment-to-population ratio for Black males much lower than other males and distorts the unemployment gap by three times.
According to researchers at the Washington, D.C.-based Center for Economic and Policy Research, Black men ages 25 to 54 have had the highest unemployment rate on average for 20 years compared with all other races, ethnicities and gender.
CEPR researchers estimated that closing the Black male unemployment gap would lead to an additional $30 billion in the Black community.
Sustained focus by government, business and the philanthropic community on the Black community—and Black males specifically—is necessary to ameliorate these disparities in our community that increasingly threaten the progress of our city and, ultimately, Indiana.
The way we currently calculate unemployment rates distorts the economic reality of this community. I'm not advocating we change the way we calculate the unemployment rate. But it is advisable to look at various economic data to get a fuller picture of economic realities.
The challenge is that, when we look at economic data with respect to the Black community, systemic disparities continue to reveal themselves in ways that require deeper analysis.
When over 100 Black males are murdered in a community year after year, the cost of human life has far-reaching implications for a city.
I don't think the business community has truly considered the economic and social problems presented by large numbers of Black males being murdered in a city.
There has been a focus on criminal-justice reform in the business community, but public safety has economic consequences, too.
As chair of the Indianapolis Commission on African American Males, I work with a talented group of individuals committed to improving the plight of Black males in this city.
Policymakers would be wise to dig deeper and avoid trite thinking that suggests everyone benefits from policy prescriptions that don't consider the reality of Black people.
Rising tides aren't lifting Black people's "boats."•
__________
Wolley is president and CEO of Black Onyx Management Inc. Send comments to ibjedit@ibj.com.

Click here for more Forefront columns.
Please enable JavaScript to view this content.