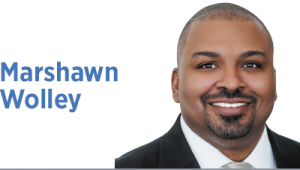 This Black History Month, I consider the Black community's future by reflecting on what Black leaders are doing now to make a better Black future.
During Black History Month, we often a reflect on the past with an implied belief that understanding history should be helpful for appreciating our current situation as a society.
In the Black community, a similar idea can be found in the term Sankofa—a concept that comes from an ethnic tribe in Ghana, in West Africa, and roughly means, "We should retrieve things of value from our knowledge of the past."
However, Black leaders, like all leaders, are actively working on the development of a better future. A key finding from responses to a survey conducted by the Indianapolis African American Quality of Life Initiative of Black Indianapolis residents was startling—"No one cares about us."
I think this comment reflects the expectation of a failed future.
I think it is more interesting to reflect on what is happening now to provide a robust quality of life for Black people in this city.
While some very real social and economic challenges remain, (including that too many Black people are victims of violence in this city), I must acknowledge what Black leaders are doing in this moment to move the community forward.
Today, Black leaders are in the process of trying to make history.
Fifty years from now, I believe we will have had a series of Black mayors. We have the potential to have multiple Black candidates for mayor in this municipal election cycle. Even if none of the Black candidates wins, my generation has never seen a Black person run for mayor of Indianapolis.
I don't know when, but there will be multiple Black Indianapolis mayors in the future.
To my knowledge, since the Indianapolis Public Library opened its doors on April 8, 1873, we have never had a Black permanent CEO of the IPL.
By 2073, I think we will have had multiple Black Indianapolis Public Library CEOs.
There are any number of major philanthropic institutions and major civic organizations that have never had Black leadership. At this moment in our city, I cannot imagine that, in 50 years, that will still hold true.
I believe the ranks of Black CEOs and C-suite executives will increase exponentially—especially if Black business can grow.
While this might have the feel of positive affirmations, I do think there is a lot of work ahead to achieve all of the above. Nothing is promised. Trailblazers will have to find their way and likely receive help from white sponsors in the business and not-for-profit sectors, or earn hard-fought victories at the ballot box.
And the true challenge of Black history will be when a Black person's becoming the top leader of an organization isn't history-making.
But until we reach that moment, I want to salute those who are stepping into the arena—be it in politics, not-for-profits or business—who are engaging in the work of trying to make history.
The efforts now are seeds that are inspiring a new generation of young professionals who are learning through those efforts what is not impossible in this city. That matters.
If we believe in Sankofa, then we also reach back to honor and learn from those whose shoulders we stand on—trailblazers who inspired, achieved, failed, got back up and tried again.
It is not a bad thing to reflect on the possibilities this moment presents—and history—as we move to the future.•
__________
Wolley is president and CEO of Black Onyx Management Inc. Send comments to ibjedit@ibj.com.

Click here for more Forefront columns.
Please enable JavaScript to view this content.