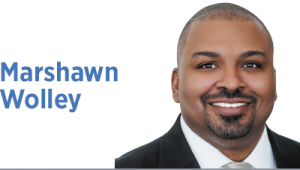 I am not your pass-through.
I'm a Black business owner. I've spent quite a bit of time evaluating markets and competitors and thinking about how I can create a sustainable competitive advantage. I have a brand strategy. I've got product development strategies. I've got a corporate philanthropy strategy. I've got business plans and business goals.
Then there is this guy named Daniel. Daniel knows nothing about my businesses or my business models. He doesn't care. He's going after some bid that he didn't bother to tell me anything about. Daniel told me that he had an employee that was going to do the work on the project. He gave me the rate he was going to pay the employee. He wanted me to add a percentage on top (money I'd keep) so he can submit paperwork as if the employee were my employee doing work for my company.
That's right. I do nothing but be a Minority-owned Business Enterprise on paper and receive a pittance of a check to pretend like I'm bringing value to a project—that I know nothing about.
I don't know Daniel, but Daniel's company does not have a DEI statement on its website. I checked.
He doesn't care that I have an experienced, highly trained and credentialed team.
He doesn't care about my desire to create a safe space for Black talent to be able to show up as their authentic selves, be brilliant and be fairly compensated for their work. Daniel just wants to use my company on some project because my value to Daniel is not that I have assembled talented Black professionals on my team—it's merely that I have an MBE certification.
The subject line of the email was "MBE opportunity." I don't think Daniel understands the word "opportunity." Being a pass-through is not an opportunity.
I delayed getting certified as an MBE because I didn't want to deal with the Daniels of the world. I've intentionally chosen not to be a subcontractor because I know how easily subcontractors can be abused. The city's own disparity study documents how Black businesses can have great balance sheets, but the cash-flow statement destroys them—subcontractors struggle to get paid.
Like any business, I'm committed to growing my capacity and capabilities, and being the prime contractor is the better opportunity.
Prime contractors and subcontractors in this XBE scheme (a category that encompasses MBEs, Women-owned Business Enterprises and Veteran-owned Business Enterprises) too often are shotgun marriages where the prime contractor is trying to figure out how to comply with public works regulations as profitably as they can.
And MBEs, especially in construction, have to go along with the scheme, which in some cases is fraud, or risk being blackballed.
But Daniel doesn't know that I'm not afraid of being blackballed. I have strong capacity, amazing capabilities and a strong brand—in fact, calling Daniel out is part of my brand. I'm always the prime, and I pay my subcontractors on time.
I imagine there are some subcontracting opportunities that are mutually beneficial. I just think too many of them are not, so I'd rather grow my companies more intentionally with the amazing capacity and capabilities my companies have.
I'm wondering if Daniel will see this column in IBJ. I certainly hope he is embarrassed about his actions and knows that I forwarded his email to the appropriate city personnel. I don't expect to hear from Daniel again unless it is an apology.
Black Onyx Management is an applied research firm and management consultancy with talented, highly skilled team members with a track record of leading high-impact initiatives that produce social benefits for our city.
My companies are my legacy. I am not anyone's pass-through.•
__________
Wolley is president and CEO of Black Onyx Management Inc. Send comments to ibjedit@ibj.com.

Click here for more Forefront columns.
Please enable JavaScript to view this content.