What constitutes a journalist?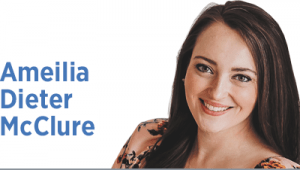 At the inception of this country, the founders invested in the free press a duty as guardians of democracy. Since that time, the profession of journalism has gone through many iterations—from the muckrakers of the early 20th century to Woodward and Bernstein uncovering the Watergate scandal.
Today, we're watching another evolution in journalism as the medium of the written word expands—in a sense, democratizes—across the internet. Unfortunately, credible journalism too often is conflated with infotainment and uninformed opinion. Worse yet, it is denigrated by those unhappy with coverage as "fake news."
Considering this ever-changing nature of journalism, it can be hard to define what a journalist is. There isn't one neat definition that can fit nicely on the pages of an encyclopedia and truly capture the nature of journalism.
As incoming executive director of the Hoosier State Press Association, I might be a bit idealistic about the subject; but as an advocate for the profession, I think I'm allowed that. I believe that, more than a profession, journalism is a set of tenets to uphold.
A commitment to the truth is the core tenet of a journalist. Any one person who puts forth that he/she/they are a journalist but cannot commit to reporting the facts forfeits the right to be consider a guardian of democracy. In fact, as the last five years have shown so starkly, he or she should be considered an enemy of it. If we cannot rely on the Fourth Estate to uphold the pillar of truth, our democracy will collapse.
Regardless of employer, those who consider themselves journalists must remain loyal to the truth because each individual's actions reflect upon the whole. One bad actor's lies erode all of journalism's credibility and risk the public's trust. Anyone can say, "I heard"; only a journalist can say, "They said."
The second tenet of a journalist is passion for the purpose. It takes a special kind of person to dutifully attend the meetings of the library board in small-town Indiana on a Monday evening. But that person is special not only because of their willingness to use their time to cover a meeting that can often seem insignificant, but because they are doing a fundamental service to their community. Big things can be done in small places, and journalists shine a light on those actions and represent their constituents, so our citizens know what's happening in places they can't always see.
Communication is the third and final tenet of journalism (at least for the purpose of this column). A journalist cannot do his/her/their job without being an effective communicator. In the 21st century, that happens through media that are far from the printed page—it could happen through Twitter, TikTok, on a blog, or on a paper's website, but it must be done so in a clear, concise and matter-of-fact way.
Describing journalism through sacred tenets rather than defining it as a profession does two things. First, it endows the practice with the gravity the founders imbued in the free press. Second, it builds a big tent. There are many ways one can be a journalist, especially as medium matters less and less. But to be in the big tent, you must ascribe to the poles that hold it up.•
__________
McClure is the incoming executive director of the Hoosier State Press Association. Send comments to ibjedit@ibj.com.

Click here for more Forefront columns.
Please enable JavaScript to view this content.