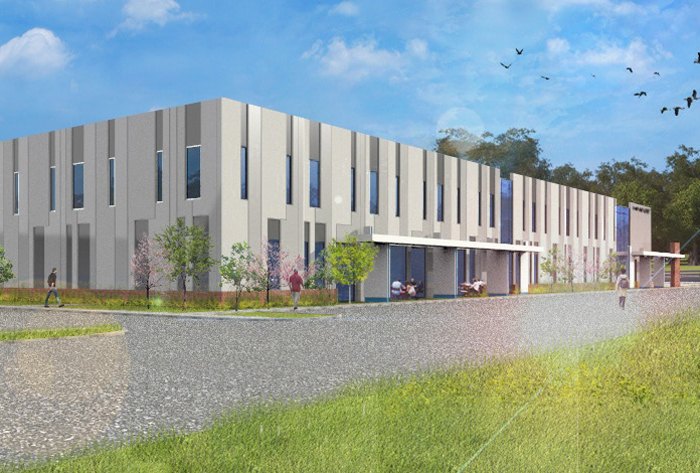 Chicago-based Abbott Laboratories plans to spend more than $37.6 million to open a medical device manufacturing facility in Westfield that will employ as many as 477 people by the end of 2024, city and company officials announced Monday night.
Abbott said it will build a 120,000-square-foot facility in the NorthPoint Industrial Park along U.S. 31 where it will manufacture a transcatheter mitral valve repair system called the MitraClip.
Jobs will include assemblers, technicians and engineers, among others, and will pay an average wage of $27 per hour.
Construction is expected to begin later this year, and the facility is expected to be fully operational by 2021.
Abbott, founded more than 130 years ago, sells products in a variety of health care specialties such as medical devices, diagnostics, nutrition and medicines. It also makes infant nutritional products including formula and Pedialyte.
The company reported revenue of $30.6 billion and earnings of $2.4 billion in 2018.
Abbott conducted an international search before deciding on Westfield, company representatives said Monday night during a Westfield City Council meeting.
The Westfield City Council Monday night approved 10-year real and personal property tax abatements for the company.
The Indiana Economic Development Corp. offered Abbott up to $3.5 million in conditional tax credits and up to $1 million in training grants based on the company's plans to create more than 300 jobs by the end of 2024. The state incentives hinge on Abbott's ability to meet hiring goals.
The IEDC also offered up to $750,000 to the community from the Industrial Development Grant Fund to support infrastructure improvements to the site, including extending East Street in the area. The city of Westfield will consider additional incentives.
Duke Energy Corp. also approved incentives to offset a portion of the energy costs.
Once the Westfield facility is complete, the MitraClip will be manufactured in both California and Indiana. The device repairs primary and secondary mitral regurgitation without open-heart surgery. It has been implanted in more than 90,000 patients across the world. Patients who receive it are typically sent home from the hospital in two days, company representatives said.
"We're pleased to expand our U.S. presence by building an additional MitraClip manufacturing facility in Indiana," said Mike Dale, vice president of Abbott's structural heart business, in a written statement. "This facility will help in our goal to improve the health of people around the world and meet the needs of physicians and patients battling structural heart disease."
"This is a great day for the city of Westfield," Mayor Andy Cook said in written remarks. "We have worked hard to attract diverse businesses. The addition of a Fortune 500 life sciences company, like Abbott, is a big win not only for Westfield but for the state of Indiana."
Abbott has more than 100,000 employees worldwide and customers in more than 160 countries.
Please enable JavaScript to view this content.