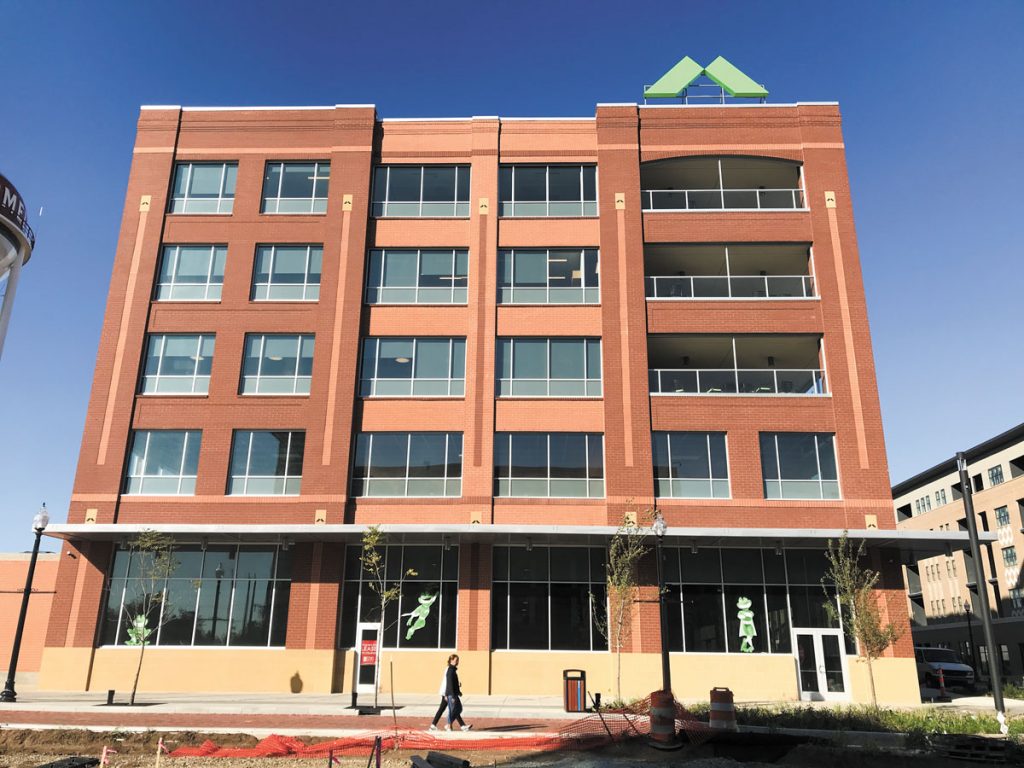 Merchants Bancorp opened its new headquarters at 410 Monon Blvd. in Carmel's Midtown district Sept. 20.
The 120,000-square-foot building at the intersection of Elm Street and Monon Boulevard will house nearly 200 employees, with room for expansion.
The building includes 8,000 square feet of retail space and 24,000 square feet of leasable office space. The project was announced in May 2015.
Merchants, which staged an initial public offering two years ago, has been on a growth tear, with assets increasing 36%, to $5.3 billion, since the start of the year.
The financial institution, whose subsidiaries include Merchants Bank of Indiana and Merchants Capital, has five offices: two each in Carmel and Lynn and one in Indianapolis.
The bank's previous headquarters was at 11555 N. Meridian St.
Please enable JavaScript to view this content.