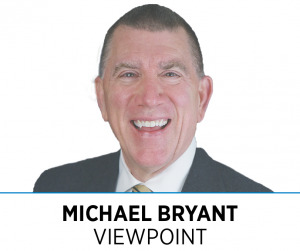 At the height of the pandemic in December 2020, when health care providers were working 24/7 to take care of thousands of sick Hoosiers, Indiana's Family and Social Services Administration unexpectedly announced it was moving ahead with an alarming plan to pay insurance companies hundreds of millions per year to take over Indiana's Medicaid program for disadvantaged elderly and disabled Hoosiers.
This simply should not happen, for the sake of the more than 50,000 Hoosiers who rely on Indiana's Medicaid program for long-term services and supports.
Trilogy Health Services and other health care providers in Indiana have experienced insurance-only models, often referred to as "managed Medicaid," in Ohio, Illinois and a limited number of other states. The impacts on care delivery are significant.
Residents are often frustrated by insurance companies not making timely decisions, delaying critical care, or worse, completely denying services patients and doctors recommend. Under the state's current proposal, insurance companies would be afforded 48 hours to make decisions for urgent health care needs and seven days for routine health care services. This is unacceptable for an 85-year-old Hoosier in an urgent or ongoing situation.
From an administrative standpoint, it takes months to receive payment for services rendered in Ohio. Even after you finally do get paid by the insurer, assuming they approved the services in the first place, they then conduct an audit review of payments they've already approved. How does this improve patient care and quality? It only takes resources away from patient care.
The hundreds of millions of dollars per year being given to insurance companies would be better invested in home and community-based services so more people could age at home or in a range of alternative and locally driven reform models.
The Indiana Health Care Association, which represents more than 480 long-term-care facilities in Indiana, and other providers continue to advocate for greater investments in home and community-based services and alternative models that allow providers to work alongside other health care providers and community organizations, even insurance companies. ATI Advisory, one of the nation's leading Medicaid consulting firms, issued a white paper about alternative reform models, stating there were demonstrated successes "in rebalancing, improving provider and beneficiary experiences, and creating a framework for integrating with Medicare" in the 15 states that have implemented these models.
Before December 2020, current and past administrations and the Legislature prohibited an insurance-only model from being implemented in Indiana. This year, Senate Bill 407 was filed by Sen. Mark Messmer, R-Jasper, to take Indiana in a different, positive direction away from the FSSA plan. Despite the bill passing the Senate 47-2 and continuing to have bipartisan support in the House Public Health Committee, the bill was not heard in the House Ways and Means Committee, effectively killing it.
Without legislative action this year, managed Medicaid will concerningly move forward at the expense of vulnerable Hoosiers and with little oversight from the General Assembly in how FSSA spends billions of dollars in taxpayer money. We will continue to advocate for reforms that improve quality outcomes and maintain the personal relationship between patients and their doctors, instead of insurance-only managed care.•
__________
Bryant is the chief administrative officer at Trilogy Health Services, which operates 67 long-term-care facilities in Indiana, along with 60 facilities in Ohio, Kentucky and Michigan.
Please enable JavaScript to view this content.