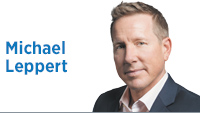 Awards are funny things to me. They always have been. Unlike trophies which are given out to whoever won some championship, awards seem to be defined by their subjectivity.
President Donald Trump continued his assault on protocol and tradition at his recent State of the Union speech by presenting a Presidential Medal of Freedom in the middle of it. In and of itself, this move is unconventional. I tried to confirm that this is the first time it has ever occurred, but I might be the only one who has ever asked Google the question. I will report back.
Take a moment to browse the list of those who have received the honor since President Harry S. Truman originally established the "Medal of Freedom" on July 6, 1945, to honor civilians whose actions aided the war efforts during World War II. President John F. Kennedy re-established the award as the "Presidential Medal of Freedom" on Feb. 22, 1963, and broadened its scope to include cultural contributions and achievements of civilians.
The list of recipients is impressive, to put it mildly. Yes, there are no standards for giving the award, so they are all subjective gestures by the sitting president. But who will argue that Rosa Parks or Maya Angelou are deserving? OK, maybe Bill Cosby turned out to be a mistake, but in 2002, when he received his medal for his contributions on television, few Americans would have questioned it.
It is not disturbing to me that the president gave the award during the State of the Union speech. However, it is absolutely offensive to give it to Rush Limbaugh in any room or at any time. Limbaugh is one of the most divisive characters ever. Don't mistake that as an insult. It is clearly what he has strived to be since the beginning of his national brand began to take root during the 1980s, when his radio show first became syndicated. He created the environment that paved the way for Fox News and all of that partisan network's offspring.
A better choice for the medal was right in front of us.
Jim Lehrer, longtime host of "PBS Newshour," who set a national standard for broadcast journalism, died on Jan. 23. He was nicknamed "The dean of moderators," as he moderated 12 presidential debates and ultimately served on the board of the Commission on Presidential Debates in 2016. The giant list of subjective awards Lehrer received over the years all but eliminates referring to his accomplishments as subjective at all.
Lehrer was everything we need in broadcast journalism today. He was accurate and dependable. He had professional standards and expected those around him to be committed to them too. New York Times columnist David Brooks, who appeared on the show with Lehrer for 10 years and who continues today, spoke of Lehrer after his passing last month. Brooks said that Lehrer "set a standard of excellence" at Newshour and that he created a "moral ecology" on how to do the important work of his career.
Two weeks after this iconic journalist's death, President Trump awarded the medal to Limbaugh—and in grand fashion.
For awards like these to be meaningful, they need to be given with more care. If they are to serve as some sort of uniting or rallying act, they need to be gestures that are as close to beyond debate as possible. In other words, the exact opposite of this one. Not only is Limbaugh not deserving of the award, the act likely agitated more Americans than anything else. It is another unnecessarily divisive move by Trump.
Of course, dividing Americans is a skill Trump and Limbaugh share. I just didn't realize it was a skill worthy of any medal.•
__________
Leppert is an author and governmental affairs consultant in Indianapolis. He writes at MichaelLeppert.com. Send comments to ibjedit@ibj.com.

Click here for more Forefront columns.
Please enable JavaScript to view this content.