What would Bernie Sanders' plan for corporate accountability mean for business?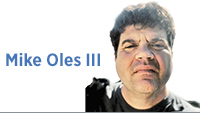 As Bernie might say: It is about damn time we hold big business accountable. His plan to hold big business accountable isn't just a good idea​—​it's plain common sense.
In Indianapolis, President Trump told Carrier workers ​"companies are not going to leave the United States anymore without consequences." Carrier has been spared so far, but UTEC, Carrier's sister plant in Huntington, was shuttered and moved to Mexico without a peep from Trump. No consequences.
In South Bend, Honeywell continues to ship as many jobs to Turkey as possible, even though workers there make brakes for a fighter jet. Honeywell has also locked out workers and stole supplemental health insurance benefits from 4,000 retirees. All with no consequences​—​except that Honeywell paid zero dollars in federal taxes under the Trump tax plan.
In the city of Peru, Square D is being offshored to Mexico in April. The factory's owner, Schneider Electric, has received federal contracts, stimulus money, and massive tax savings but, alas, no consequences.
Bernie's plan to stop the destruction of good union jobs is common sense. The president can sign an executive order that says if you offshore jobs, you won't get federal contracts. Trump could have signed this on his first day in office, but hasn't and won't. Bernie has committed to doing so. And before Trump took up the Carrier fight, Bernie was there. He led a march of 10,000 protesters in April 2016, called out Trump's lies to Carrier workers on Monument Circle in August 2017, and met with laid-off UTEC and Carrier workers in 2018. I would argue that the Bernie movement's pressure for taxpayer accountability on federal contractors is why Carrier is still open.
Bernie's plan to hold big pharmaceutical businesses accountable is a good idea, too. Stories like the death of Josh Andrews Wilkerson are disturbing; he died trying to save money by rationing his expensive insulin supply. In the last decade, insulin has increased in price by 250%. In July, Bernie took a group to Windsor, Ontario, to buy insulin where it cost $30 instead of the $300 in Indianapolis, where the headquarters of the sole American manufacturer of insulin is based.
Medicare for all would hold big health care businesses accountable too. This is also a good idea and plain common sense. ​A study published by researchers at Yale University estimated that Medicare for all would save $450 billion per year​—​about $2,400 in annual savings per family​—​and would prevent more than 68,000 unnecessary deaths each year. Medicare for all would allow the government to hold big businesses accountable by negotiating the price of care and pharmaceuticals.
If Bernie had won in 2016, the big businesses of United Technologies, Schneider Electric, and Honeywell would have been held accountable before they tried to bust unions and ship Hoosier jobs overseas. Meanwhile, every American would have had access to high-quality health care while saving money. Bernie's plan to hold big  business accountable is good and full of common sense.•
__________
Oles is the national field director of Our Revolution, an organization inspired by Bernie Sanders 2016 presidential campaign. He is based in central Indiana. Send comments to ibjedit@ibj.com.

Click here for more Forefront columns.
Please enable JavaScript to view this content.