If you're elected mayor, what are your plans for Carmel's next chapter?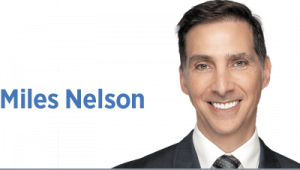 After 28 years of visionary leadership from Mayor Jim Brainard, Carmel voters this year will elect our first new mayor in nearly three decades. We have an important choice on who can best keep Carmel moving forward.
My service on the City Council has proven my ability to be a bipartisan problem-solver who is focused on keeping Carmel the best place to live and raise a family in America. I want to invest in what makes our community thrive and build a transparent, inclusive and efficient Carmel while ensuring we protect the existing charm and character of our neighborhoods, defend our nationally ranked schools, keep us safe and continue to invest in our world-class amenities—while keeping taxes low.
As an entrepreneur with decades of experience in business ownership, team development, executive leadership and not-for-profit board service, I know I'm prepared to tackle the challenges facing Carmel's next mayor.
A lifelong Hoosier, I've lived in Carmel with my wife, Carolina, for nearly 20 years, and it's where we have raised our children, Olivia and Noah. My love for our community and the people who call it home led me to run and win a seat on the council in 2019. Since then, I've been working hard for my constituents, prioritizing their needs and concerns.
Being mayor isn't about playing politics—it's about being a trusted partner who leads a responsive, efficient and innovative team of public servants who work hard every day to keep our community thriving. It's not about political party. When my constituents call me, they don't ask my party affiliation, and I don't ask theirs—they have a problem they want fixed. It's why I've worked closely with Mayor Brainard and my Republican colleagues to advance the issues most important to my neighbors.
I firmly believe that all forms of government function best when they're closely connected to the constituents they serve. It's why one of my first actions as mayor will be to create a mobile city hall that travels into neighborhoods so residents can meet directly with me and my department heads to discuss whatever is on their minds and hear updates from our team. I'll start a weekly podcast and newspaper column to share exactly what we're prioritizing and showcase upcoming projects and events, and I'll launch an easy-to-use app and modern mobile-friendly website to simplify access to city services and make doing business in Carmel as simple as possible.
These are simple ideas to increase transparency, engagement and accountability. As I lead the next generation of this city, I want to bring people together around common-sense solutions that improve our quality of life.•
__________
Nelson, a Democrat, is serving his first term on the Carmel City Council and running for mayor. Send comments to ibjedit@ibj.com.

Click here for more Forefront columns.
Please enable JavaScript to view this content.