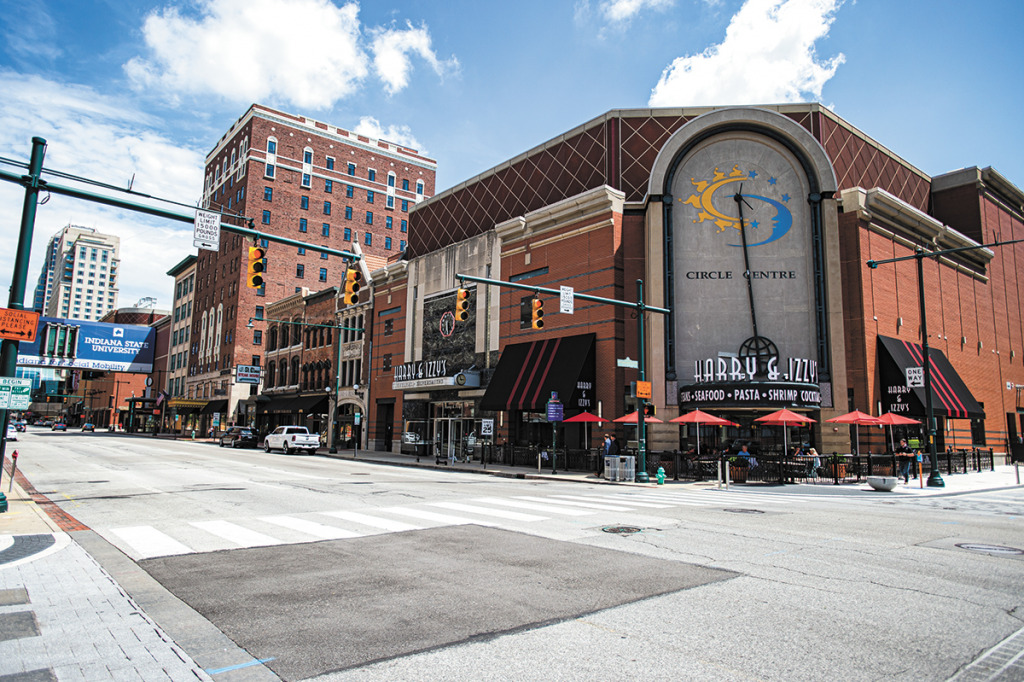 Several downtown restaurants have already shuttered in the midst of the coronavirus pandemic, and experts say many more could be on the chopping block without the sustained convention and event activity they are used to.
The list of closures includes Morton's The Steakhouse, Rock Bottom, Primanti Bros., Sugarfire Smokehouse and Pearings—all of which were frequented by convention-goers before virus-related shutdowns began in March.
And as that list continues to grow, it furthers the possibility that events that sign on for Indianapolis could see a much different city than what's been built up over the past several decades.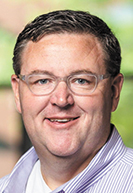 "It's definitely a domino effect," said Michael Sprinkle, a lecturer in IUPUI's tourism, event and sport management program.
"We pride ourselves [on] being a great convention city. When we don't have people coming into the city … some of these restaurants are going to board up their windows and they're going to close."
And in what could become an alarming spiral, those closures could lessen the city's allure as a convention city.
Sprinkle said bringing big-ticket events back downtown is critical in preventing extensive closures.
"It's going to take some time and we've got to get some of our conventions to come back for us to start rebuilding and pushing the economic engine," he said.
According to a survey conducted by Downtown Indy Inc. earlier this month, nearly half of the 61 downtown businesses who responded said they won't survive beyond six months if conditions do not improve.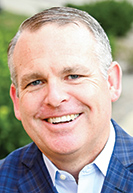 Only 17 of downtown's approximately 300 restaurants responded; of those, seven said they could last beyond six months. Four said they couldn't last more than three months under current conditions.
Patrick Tamm, president of the Indiana Restaurant & Lodging Association, said 45% to 53% of restaurant revenue downtown comes from out-of-town visitors, including conventions.
Most restaurants were already running on shoestring budgets because of COVID-19, but the early-June riots downtown compounded the problem. Most eateries temporarily boarded up to protect their investments or repair damage.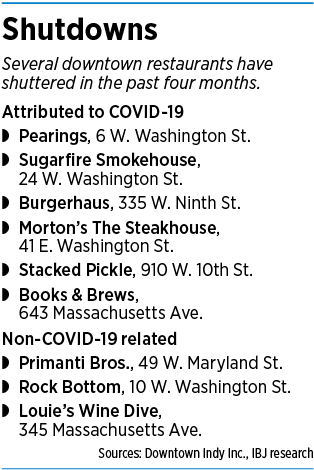 Tamm said convention cities across the United States are facing the same crisis.
"It's very tough math right now," he said. "But it's also a reality of life right now that a lot of people throughout the entire country are dealing with. It's a wild and crazy convergence."
Sherry Seiwert, president of Downtown Indy Inc., said it's no secret downtown is in a difficult spot, adding the corridor looks "almost apocalyptic" because of a combination of the riots, the lack of people working from offices and the absence of consistent activity at the Indiana Convention Center.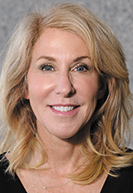 "You're so accustomed to seeing people on the street and a workforce," she said. "Couple that with the tourists and convention-goers, and now, it's vacant."
Seiwert said without the full convention calendar Indianapolis has enjoyed in recent years, as many as 30% of restaurants could be at risk of permanent closure in the next few months—with most of those likely to be smaller, family-owned operations.
"I think the smaller proprietors are definitely going to struggle more so than the larger restaurants that may have other [locations] in outlying areas" around Indianapolis, she said.
Recall the workers
Craig Huse owns St. Elmo, Harry & Izzy's and Burger Study downtown, as well as a few other restaurants throughout Marion and Hamilton counties. He said none of his restaurants are at imminent risk of closure, but the lack of downtown activity at the convention center and entertainment venues has hurt and downtown's mostly vacant office buildings are compounding the challenge.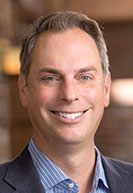 "It's the downtown restaurant scene that has been impacted the most," said Huse, president of Huse Culinary. "We're looking for downtown businesses to take a leadership role in the recovery and recall their workers. That'd be a tremendous start to rebooting the downtown scene and viability, because conventions are just gone right now."
Like other experts, Huse said he expects additional restaurants will shut down permanently because of the lack of conventions. But he also said downtown had become overbuilt with restaurants.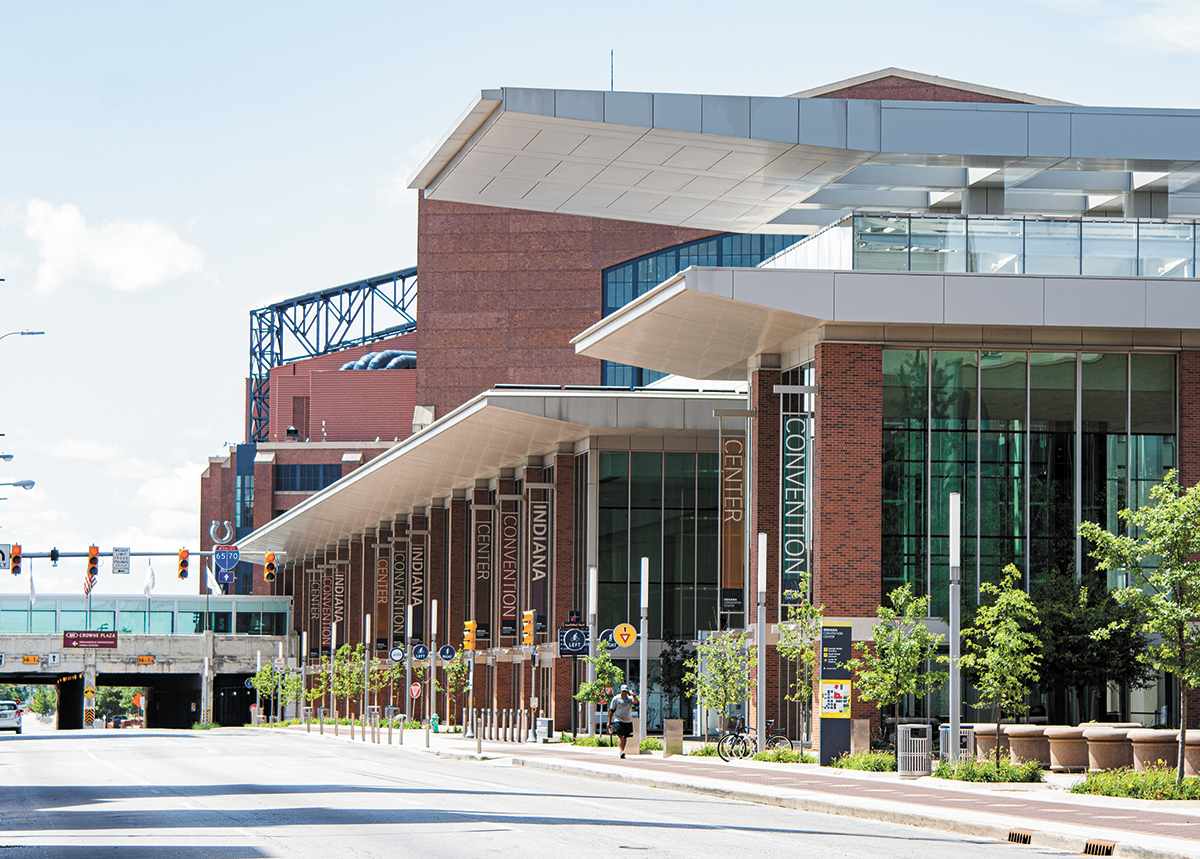 As a city, "we've opened up a ton of restaurants in the last five or six years, and I felt like there was going to be a bubble because there just wasn't enough to go around for everybody," he said. "And then COVID-19 came along."
Chris Gahl, vice president of Visit Indy, said it's "hard to keep businesses that depend on tourism healthy" without the foot traffic from major events—something the tourism group has been working to bring back since mid-March.
"Without conventions meeting inside the convention center, and keeping our hotels full, and without office buildings filled up … it's hard to keep restaurants full and healthy," he said. "We realize that and have talked with nearly every single one of our restaurant partners on what they're doing … and are trying to do everything we can to drive foot traffic back into their establishments."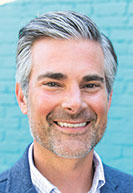 Gahl said Visit Indy has generated dozens of leads for events yet this year and the next few years. But few negotiations have gotten to a point where groups are ready to make a commitment.
One of the recent wins for downtown came in early July, when Chicago-based Nike Tournament of Champions hosted part of its annual AAU girls basketball tournament at the convention center.
The socially distanced competition brought 300 teams from across the Midwest, totaling 9,000 people and nearly $9 million in economic impact. It also spurred additional AAU basketball events at the convention center in the weeks since, creating revenue for downtown businesses and hotels and bringing the convention center an influx of activity after sitting stagnant for four months.
'See the optimism'
The city also recently committed to a $1 million ad campaign to lure Indiana residents to Indianapolis. The "You Have Earned It" campaign highlights the return of attractions like the Indianapolis Zoo, The Children's Museum of Indianapolis and other spots in hopes of enticing visitors to book discounted hotel rooms.
Separately, the city has seen "a recent uptick" in the number of meeting planners making prospective site visits, Gahl said.
From a marketing perspective, he said, Indianapolis isn't alone in its struggles amid the pandemic and the protests—and it's not pretending the effects of that don't exist.
"We don't hide behind how the downtown looks and what we've gone through as a city," he said. "In fact, we put that into focus very quickly. We're hopefully optimistic as [planners] walk our downtown, while they may inevitably see the bumps and bruises, they also see the optimism and where we're headed."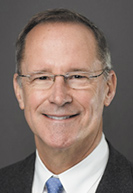 Mike Wells, president of Carmel firm REI Investments, said Indianapolis can lean on its track record as a host city to win over conventions, regardless of how downtown looks—although he acknowledged it could be challenging to bring in groups that have never been to the city before.
"I think … for a short period of time, we can rely upon our reputation," he said. "We can't sit on our hands because time passes, but I think we can use that reputation to our advantage to get groups to come here."
The return of office workers and the sustainability of restaurants are critical to the city's long-term outlook, as is improving public safety downtown, said Wells, who's a co-owner of the Indianapolis Marriott Downtown.
"If the downtown goes south and the office workers don't come back and the restaurants don't come back, we're not going to be nearly as attractive [a] destination as we were prior to COVID," Wells said. "But as long as we have downtown cleaned up, shining, sparkling and safe by the time these conventions come in next year, then we'll be fine. We do have time, but we need to move quickly."•
Please enable JavaScript to view this content.