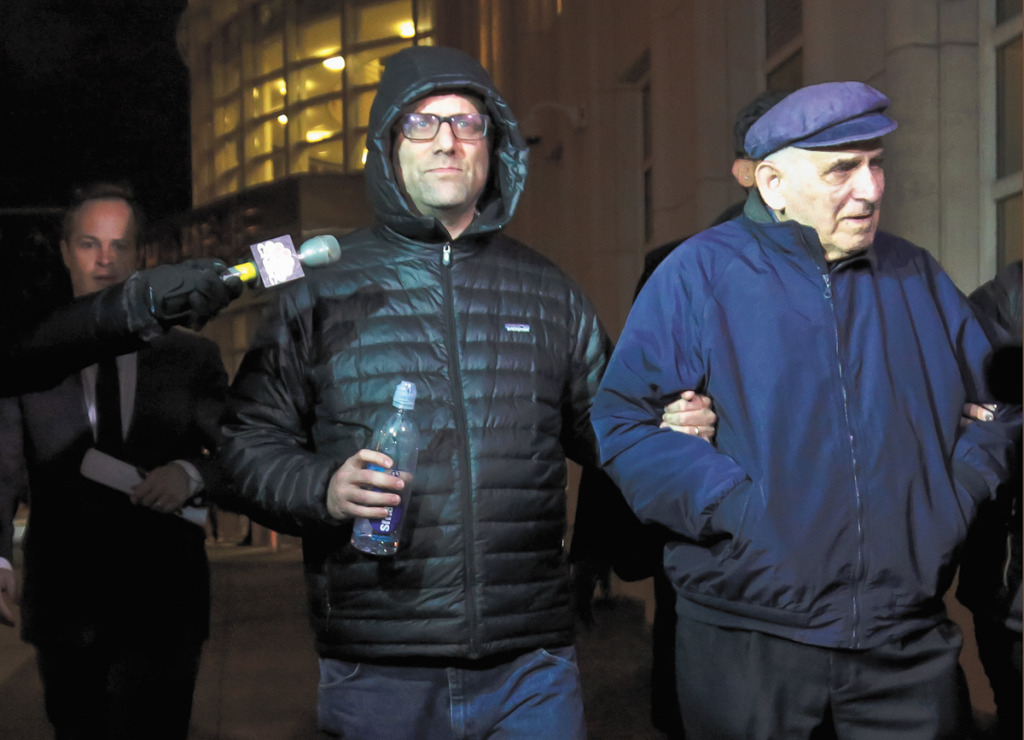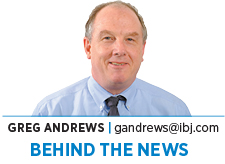 Editor's note: An earlier version of this article incorrectly stated that the long-term care policies associated with the Beechwood Re Ltd. transaction in 2013 were the same policies CNO Financial reinsured with Wilton Re in 2018.
CNO Financial Group this month beat back a lawsuit accusing it of being in cahoots with New York hedge fund managers prosecutors once described as perpetrating perhaps the biggest fraud since Bernie Madoff's.
The Carmel-based insurer will pay nothing under a settlement with the court-appointed receiver for the hedge fund, according to a filing in federal court in New York City. In her December 2018 lawsuit, the receiver had accused CNO affiliates of being "willing participants" in wrongdoing.
It was a rare moment of validation for CNO, whose executives must feel as though they have been entangled in some sort of alternate universe since a deal the company struck in 2013 to reduce risk blew up in spectacular fashion three years later.
The saga began when CNO off-loaded to a startup firm called Beechwood Re Ltd. long-term-care insurance policies that had the potential to saddle CNO with huge losses down the road.
CNO executives say they didn't know it at the time, but Beechwood Re Ltd. turned out to be affiliated with the $1 billion New York-based hedge fund Platinum Partners, which was teetering and desperately needed capital.
According to a lawsuit CNO filed in 2016, the company was unaware that Platinum principals Mark Nordlicht and Murray Huberfeld were instrumental in starting Beechwood until a July 2016 Wall Street Journal story exposed the connection and noted that Beechwood had plowed hundreds of millions of dollars from CNO and other clients into Platinum's otherwise-hard-to-sell assets.
CNO is among a litany of U.S. insurers zinged by an aggressive push into long-term-care insurance, which covers nursing home and prescription costs, after the policies became popular in the 1980s. Industrywide, insurers found payouts far exceeded projections.
As part of its so-called reinsurance agreement, CNO had shifted $550 million into a Beechwood-managed trust, with Beechwood poised to pocket the upside if investments outperformed or claims proved smaller than expected. On the other hand, Beechwood would have to pump in capital if reserves fell below required levels.
Platinum's receiver, Melanie Cyganowski, had argued in her lawsuit against CNO that executives were so desperate to get the toxic policies off the company's balance sheet that they went along with the Beechwood-Platinum shenanigans.
"Contrary to their portrayal as unwitting victims of the scheme," she wrote, CNO and its affiliates "were willing participants, turning a blind eye from multiple red flags of fraud to transact with Beechwood in the hope Beechwood would rescue them from being detrimentally burdened by the long term care insurance portfolios that were albatrosses around their necks."
Financial trickery?
A CNO spokeswoman declined to discuss Beechwood and Platinum litigation, but in court papers company attorneys vehemently dispute that characterization.
In one filing, the company cited internal correspondence in which Beechwood executives expressed concern that Ed Bonach, CNO's CEO at the time, would pull the plug on the deal if he found out about the Platinum investments.
CNO contends it had every reason to believe Beechwood was on the up and up, given that its purported founders were reputable industry veterans—former Marsh USA CEO Moshe "Mark" Feuer and Scott Taylor, a former Marsh & McLennan executive who also had helped lead Merrill Lynch's wealth management division.
In court papers, CNO says that only later did it learn that Beechwood was conspiring with Platinum executives on a secret scheme that used Beechwood as a "piggybank" to prop up and fund the teetering Platinum hedge fund.
The filings say that, while Platinum claimed to rack up outsized returns averaging 17% a year from 2003 to 2015, those figures were inflated. In reality, by 2014, Platinum was relying almost entirely on new investments and loans to scrape together the cash needed to pay off investors who redeemed their holdings, CNO says.
The insurer said it began noticing Platinum-related investments in reports it was getting from Beechwood that year. But when it raised concerns that they were unsuitably risky for an insurer, Beechwood reassured the company that they were appropriate and were accurately valued—assertions CNO says proved to be false.
CNO's worry turned to alarm in the summer of 2016, after prosecutors charged Platinum's Huberfeld with bribing a union official into investing $20 million in Platinum, and federal agents raided the hedge fund's offices as part of a fraud probe.
CNO contends that Beechwood insiders went to great lengths to conceal the connection with Platinum. When CNO asked about the source of the funds used to capitalize Beechwood, Beechwood refused to say, citing "confidentiality agreements."
In addition, CNO says it now knows that four of five employees identified as Beechwood employees at a November 2013 meeting between the two companies actually were employees of Platinum. "Defendants were aware of this misrepresentation at the time it was made, directed it and intentionally concealed it," a CNO filing says.
CNO sued Beechwood principals in 2016, arguing that "Beechwood's massive and risky investments with Platinum … was the goal of the fraudulent scheme hatched by defendants to bamboozle institutional investors like [CNO] out of their money by tricking them into indirectly investing with Platinum."
CNO last November settled the suit, with terms undisclosed.
Twists and turns
If CNO executives were seeking validation when federal prosecutors took their fraud case against three former Platinum principals to a jury, they didn't get it. Not even close.
Last July, the jury failed to convict any of them on the headline-grabbing charge that they had run Platinum like a Ponzi scheme.
The jury did find Nordlicht and former Chief Investment Officer David Levy guilty in one aspect of the case—defrauding investors in a Platinum bond fund—but it found former Chief Financial Officer Joseph SanFilippo not guilty.
It got worse from there. In a move that legal observers called highly unusual, Judge Brian Cogan threw out Levy's convictions and ordered a new trial for Nordlicht—moves that prosecutors have appealed.
A February 2020 Institutional Investor expose on the case cast Cogan, a former corporate attorney, as sympathetic to the hedge fund defendants from the start.
"I'm possibly having some issues with the government's case," Cogan said six days into the trial.
At the outset, according to Institutional Investor, "he forbade any mention of Platinum being a $1 billion fund, lest the big number spook jurors about the losses incurred." And in his jury instructions, he said that "the valuation of Platinum's assets was proper and you must accept that as fact"—even though that had been a point of contention.
It also didn't help that representing Nordlicht was prominent Florida criminal defense attorney Jose Baez, known for his folksy interactions with jurors.
In this case, what prosecutors cast as a Ponzi scheme Baez compared with the run on the bank that sympathetic banker George Bailey, played by Jimmy Stewart, fended off in the film "It's a Wonderful Life." Baez even played a clip of the movie in court.
Fighting it out
The legal wrangling likely will continue for months, if not years.
In April 2019, CNO filed a breach-of-contract suit against a trustee involved in the Beechwood transaction. The court dismissed the case, but CNO is appealing.
CNO also is appealing the dismissal of a suit it filed against KPMG in June 2019 alleging the accounting giant aided and abetted Platinum's fraud.
In addition, CNO is trying to fend off a June 2019 suit filed by two investment funds alleging the company was unjustly enriched when it unwound the Beechwood deal and took back the long-term-care policies in September 2016.
By then, CNO already had suffered $75 million in losses on Platinum investments.
That was just a taste of the financial hit to come.
Long-term-care coverage continued to cast a cloud over CNO until September 2018, when it engineered an agreement to off-load risk for a different set of policies to Connecticut-based Wilton Reassurance Co.
Shedding the policies wasn't cheap. CNO took a $660 million charge on the transaction. Yet Moody's Investors Service rewarded the company with a credit upgrade, calling the deal a net positive.•
Please enable JavaScript to view this content.