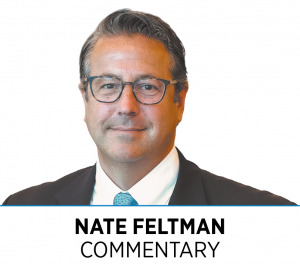 Accused of horse theft in Egypt. Summited Mount Kilimanjaro. Sang lead in a rock band. Is a whistling ventriloquist. Executive-produced an Apple TV top-selling horror film. Won a trip to Hawaii on "The Price is Right." Owns 30 pairs of cowboy boots. Has been a drag racer.
No, I am not describing the most interesting man in the world in the Dos Equis beer campaign. Rather, these are some of the surprising fun facts about the people featured this week in IBJ Media's inaugural Indiana 250, a special issue listing the most influential leaders found across the state.
The Indiana 250 celebrates the work of Hoosiers who are making a significant impact on their communities. Honorees come primarily from the business community, but also from not-for-profits, government (not including current elected officials, who were excluded), philanthropy and community organizations.
You'll learn in this publication about the work these leaders have done to make the list. But you'll also read their advice for young people, get a peek into their leadership philosophies as well as their anxieties and toughest challenges, learn what they are reading and listening to, and find out whom they most admire.
You'll even discover what song they'd want played if they were a professional baseball player walking up to bat. Brian Bauer, the northeast region president for Indiana University Health, would choose "Take It to the Limit," by the Eagles. Patty Martin, CEO of BioCrossroads, prefers "Dancing Queen," by ABBA. Brian Bosma, former speaker of the Indiana House, picked "Crazy Train," by Ozzy Osbourne. Other songs include "Rapper's Delight," the remix, picked by Kristin Marcuccilli, president of STAR Financial Group, and "Celebration," by Kool & The Gang, chosen by DePauw University President Lori White.
Many of our IN 250 provide sage wisdom and advice for people just beginning their careers. Joshua Claybourn, an attorney with Jackson Kelly PLLC, advises: "Focus on what you can control. We typically cannot control events, but we can control our response to them." Darrianne Christian, Newfields board chair, advises: "Put some time into learning exactly who you are and unapologetically be that person."
You'll learn that a number of CEOs are currently reading "CEO Excellence," by Dewar, Keller and Malhotra, and several are listening to "The Tim Ferriss Show" podcast. And that Volodymyr Zelenskyy, the brave and determined leader of Ukraine, tops the list of people our IN 250 honorees admire the most—after parents and spouses.
But the Indiana 250 is more than an honor roll and a book of interesting tidbits. For us, it's a way to help Hoosiers in one part of the state learn about leaders and organizations in other areas of the state. We are, after all, one Indiana, and we are stronger economically and socially when we can bind together our strengths while respecting our differences.
This new program is just one small part of IBJ Media's efforts to grow our statewide footprint and impact. You will increasingly see us covering and visiting Evansville, Fort Wayne, South Bend, the Region, West Lafayette, Bloomington, Terre Haute and so many other communities. We want to connect in ways that will help all Hoosiers grow and prosper.
We celebrated these leaders at an event July 21 at an exclusive reception on the 47th floor of Salesforce Tower. Thank you to our host sponsor—Salesforce—and our title sponsors—CareSource, Ice Miller, and Pacers Sports and Entertainment—as well as our premier sponsors—Bank of America, Indiana University, Key Bank and Marian University.
Let us know what you think—and who should be included next year—by emailing us at Indiana250@IBJ.com.•
__________
Feltman is publisher of IBJ and CEO of IBJ Media. Send comments to nfeltman@ibj.com.
Please enable JavaScript to view this content.