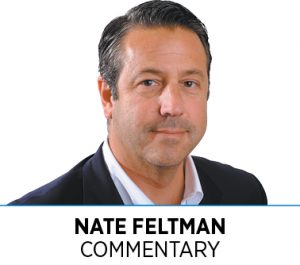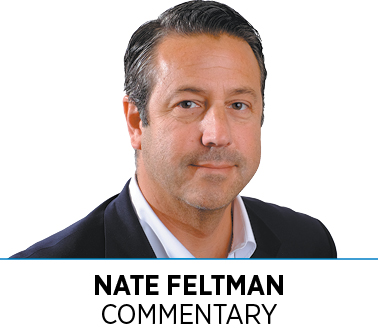 Recently, David Ricks, CEO of Eli Lilly and Co., did something few hometown CEOs are brave enough to do—he told the unabashed truth about why Lilly's last four major job-creating investments did not occur in Indiana, but instead in North Carolina, Boston and Ireland.
I went to the luncheon hosted by the Economic Club of Indiana a couple of weeks ago expecting to hear about Lilly's work during the pandemic to develop treatments and assist with the vaccination efforts in Indiana. I thought I might hear about Lilly's efforts in Ukraine and its need to wind down its operations in Russia. Or maybe about the need to onshore some of its operations given the supply chain risks in China.
While Ricks touched on all these issues, it was his list of Indiana's shortcomings and his transparency surrounding Lilly's recent job announcements that stole the show.
As a former secretary of commerce under Gov. Mitch Daniels, I know just how rare it is for a CEO of any company to be transparent as to why it didn't choose Indiana for its investment. When a CEO had disappointing news for me and Gov. Daniels, we would typically hear that we were really close, but ultimately, the winning state's proximity to customers or suppliers (i.e., factors outside of our control) played the decisive factor in not locating the jobs in Indiana. Details were hard to come by.
It was especially rare for an Indiana CEO to deliver honest feedback to home-state officials. CEOs, especially hometown CEOs, tend to not want to rock the boat. It is often easier to go along and get along with state and local officials and peer business and civic leaders, rather than provide the honest feedback that might not be so pleasant to hear.
But Eli Lilly and Co. is not just any company. Arguably, Lilly is Indiana's most well-known company and its most significant corporate citizen. The positive impact Lilly has had throughout our state is simply too staggering to quantify. It has often been said that, when Lilly sneezes, Indiana catches a cold. In other words, if Lilly encounters tough times, so will Indiana. Lilly is that significant in Indiana.
So when the CEO of Lilly provides direct feedback as to why high-paying jobs that could have come to Indiana did not, we all should take note. Ricks explained that, for Indiana to effectively compete in today's economy, Indiana policymakers must make improvements in the following areas: K-12 education, workforce development (reskilling), public health, the cost of health care, sustainable clean energy and inclusive economic growth.
According to Ricks, Lilly has always had an "Indiana-first approach" when it comes to the location of its job-creating investments. He noted that the workforce, the cost of health care and the community quality factored heavily in its recent investment decisions, noting that these factors are critical to Lilly in addition to the traditional business-friendly economic measures such as a favorable tax environment.
Indiana's challenges pointed out by Ricks did not come as a surprise to most in the Economic Club luncheon crowd. Policymakers, government leaders, economic development officials and business leaders have known for some time that Indiana ranks low in the areas Ricks highlighted.
The surprise was Ricks' direct and honest approach. We all now know straight from the leader of one of Indiana's most important companies that Indiana lost billions of dollars in investment and thousands of high-paying jobs due to Indiana's poor rankings in six key areas.
Ricks rang the alarm bell. Being a low-tax, low-cost state is no longer enough. Let's go to work on the areas Ricks identified. The well-being of all Hoosiers is at stake.•
__________
Feltman is publisher of IBJ and CEO of IBJ Media. Send comments to nfeltman@ibj.com.
Please enable JavaScript to view this content.